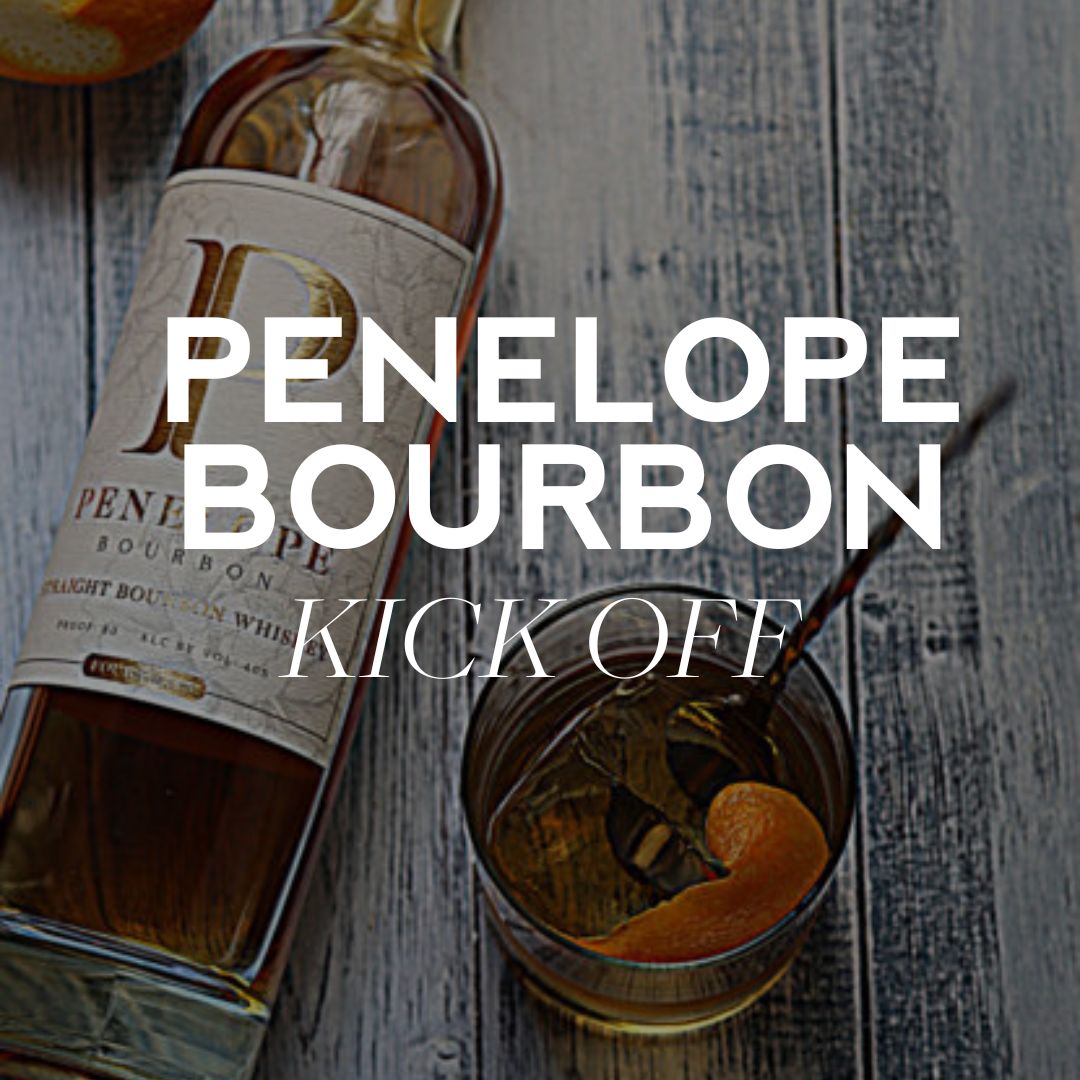 Penelope Bourbon Kickoff
Date
Wednesday, September 27
Time
6:30pm - 8:30pm
Price
$20
Tickets Available
0
Venue
Grand Cru Ballroom
Epicurean Hotel
1207 S. Howard Ave
Tampa. FL 33606
Event Information
Experience an exhilarating evening of exploration as we take you on a journey through a delightful array of Penelope Bourbon expressions! Hosted by Penelope Bourbon's Founders, Michael Paladini and Daniel Polise, this high-energy event will unfold in our Grand Cru Ballroom.
Indulge your senses as you savor light H'ors d'oeuvres while delighting in the distinctive flavors of Four Grain, Penelope Barrel Strength, and Penelope Architect.
Whether you're a seasoned bourbon enthusiast or a curious newcomer, this enchanting evening promises to elevate your appreciation for fine spirits and leave you with cherished memories. Secure your spot now and join us for a captivating and sophisticated celebration of Penelope Bourbon's exceptional offerings!
A welcome Cocktail and Cheese & Charcuterie will be available for you to enjoy before you dive into the seated tasting.
About Penelope Bourbon: Penelope Bourbon was crafted and created in a classic American tradition – to celebrate an impending birth of a child. In 2018, Mike Paladini and his wife, Kerry, found out they were expecting a baby girl, Penelope. To commemorate this occasion, Mike quickly realized he wanted to create a spirit that embodied the daily joy of celebrating life's pleasures – big and small. Teaming up with his close childhood friend and neighbor, Danny Polise, they set out to discover and produce a Straight Bourbon Whiskey everyone could appreciate and enjoy. A company was born. Today, Penelope Bourbon is sold in over 27 states nationwide and 4 countries. Proving that with enough love and care, and hard work, anything is possible.