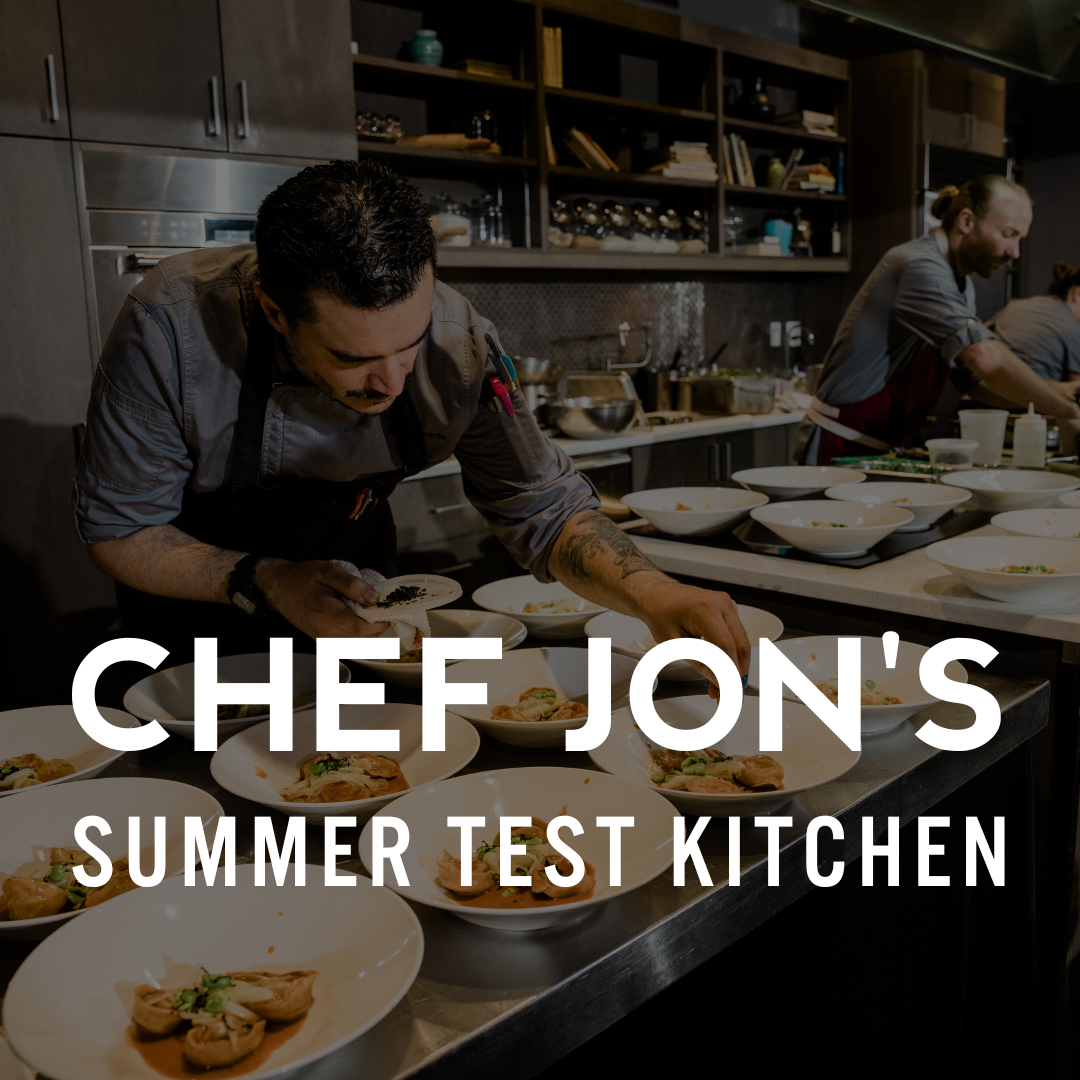 Chef Jon's Summer Test Kitchen
Date
Thursday, June 8
Time
6:30pm - 9:30pm
Price
$175.00
Tickets Available
16
Venue
Epicurean Theatre
1207 S. Howard Ave
Tampa, FL 33606
Event Information
At Epicurean, we curate truly exceptional flavors and experiences for lovers of all life's flavors. We invite guests to explore and indulge—in timeless beauty and the enjoyment of something excellently crafted.
Join us for an extraordinary evening in the Epicurean Theatre as Executive Chef Jon Atanacio and the Élevage chefs prepare our latest summer dishes for you.
Foster lively conversation amongst like-minded foodies. Lose yourself in the tastes of what's to come and watch the artistry of each preparation take its course.
The entire multi-course meal will be prepared mere steps from your seat. You'll see every dash of seasoning, smell each robust flavor come to life, and the clinking of wine glasses amongst those around you.
Take a seat as you indulge in a six-course meal with selected wine pairings. A welcome cocktail will be provided to set the tone for the evening.
Menu details to come.
Registration will begin 15 minutes prior as the class will start promptly at 6:30PM.