Celebrate the Sun and Fun of Cinco de Mayo at EDGE Social Drinkery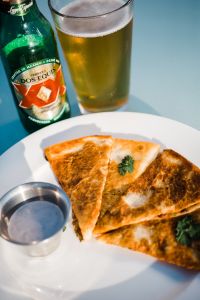 What's the hottest place to celebrate Cinco de Mayo in South Tampa? EDGE Social Drinkery at the Epicurean Hotel of course! This popular rooftop lounge in Tampa's Hyde Park district is South Tampa's only rooftop bar that includes luxurious new additions like a 60-inch television, colored lighting, new artwork and refreshed seating areas.
Friday, May 5, join us on the rooftop at EDGE for a Cindo de Mayo fiesta and indulge in a complimentary Cinco de Mayo inspired appetizer buffet as you sip on an ice cold Dos Equis. Don your most colorful sombrero and fiesta with us from 9 p.m. to 11 p.m. It is sure to be the best Cinco de Mayo party in South Tampa.
Can't wait until May 5 to satisfy your South of the Border cravings? Now through May 4, snag a seat at our rooftop lounge and toast friends with a savory short rib quesadilla and an ice cold Dos Equis for only $11 during the hours of 5 to 10 p.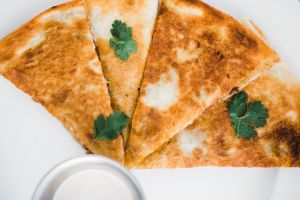 m.
For those who haven't visited us in a while, be sure to return as we've added a range of made-to-order small plates and new handcrafted cocktails to our menu of foodie-based offerings.