Meet the Chefs: Epicurean Supper Club
As we near the opening of Epicurean Atlanta, we're pleased to bring together Chef Chad Johnson, Chef Adam Hyatt and Chef Ewart Wardhaugh for Epicurean Supper Club: Past, Present & Future.  Join us on Wednesday, March 31st, 2021 for an evening of culinary voyeurism!
Chad Johnson
Executive Chef, Haven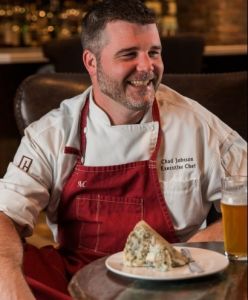 Johnson began his career in the modern Mediterranean kitchen of Layla under Chef Frank Proto. At Layla, Johnson was introduced to and influenced by the fresh ingredients and cooking styles of the Eastern Mediterranean and North Africa. After a stint at Layla, Johnson worked in the popular kitchen of Montrachet where, as he assisted the pastry chefs and plated amuses nightly, he learned, from Chef Chris Gesualdi, how a high volume, fine dining kitchen could be organized for maximum efficiency. While at Savoy, under Chef Peter Hoffman, Johnson was exposed to premium products in their natural state. This was the essence and focus of Hoffman's cuisine; great ingredients prepared simply, allowing their natural flavors to shine.
Growing up in Paducah, Kentucky, Johnson decided to pursue a culinary career after spending time at his best friend's family's restaurant. He attended the French Culinary Institute in New York where he was determined to learn all he could from the famed staff which included modern culinary luminaries like Jacques Pepin, Andre Soltner and Alain Sailhac. He paid for his own tuition, came in early and stayed late – always pressing his instructors for more information. From these legends, Johnson learned the techniques and traditions that have made French chefs leaders in dining for hundreds of years.
His natural passion for great food combined with his French Culinary Institute education and exposure to some of the country's best restaurants have all influenced Johnson's signature modern cuisine as the opening Executive Chef at Élevage and currently at Haven.

Adam Hyatt
Executive Chef, Epicurean Tampa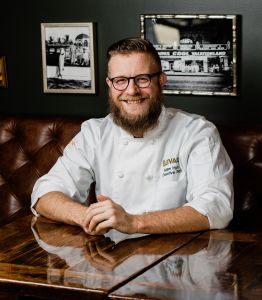 As executive chef at the Epicurean, Adam Hyatt directs daily culinary operations at the hotel's signature Élevage SoHo Kitchen & Bar, and EDGE Rooftop Cocktail Lounge, while also overseeing food and beverage offerings for the Epicurean's 5,200 square feet of function space for meetings, corporate parties, local catering events and special occasions. With more than 18 years of culinary experience, Hyatt was most recently executive chef at Steelbach, located in Tampa's popular Armature Works. Prior to that, he was executive chef of HEW Parlor & Chophouse, Fenway Hotel's signature restaurant. He was also chef partner at Platt Street Borough, where he was an inductee in the 2013 Best Chefs America. Hyatt has also held positions at Ciccio Restaurant Group, Roy's Hawaiian Fusion, and Mystic Fish in Palm Harbor.

Ewart Wardhaugh
Executive Chef, Epicurean Atlanta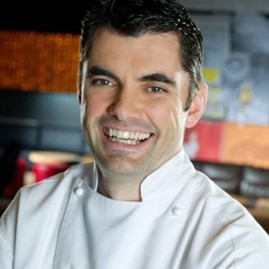 An accomplished international chef with a decorated background across 5 continents, Ewart Wardhaugh is thrilled to bring his culinary prowess to Epicurean Atlanta's signature restaurant Reverence. With an innate passion for cooking, Wardhaugh's interest took root at home where he grew up in a culinary household, helping host his family's dinner parties. At 15, his first stint as a dishwasher sealed his fate in the industry and his life was soon engulfed by the culinary world. Throughout his career, Wardhaugh embarked on a world tour that led him to the Lanesborough Hotel in London, and the Raffles Hotel and Resort in Singapore. His first U.S. venture at the Bellagio in Las Vegas proved to be a major milestone, as he oversaw its 22 food and beverage outlets. Wardhaugh continued his upwards trajectory at prestigious hotels around the world, including Barbados, Australia, and Dubai. Most recently, Wardhaugh acted as the regional executive chef for Wolfgang Puck Catering in Los Angeles, a multi-faceted company with catering, events, corporate dining, restaurants, and, most notably, the Oscars Governors Ball. With years under his belt, Wardhaugh was named a finalist in the Académie Culinaire de France's Annual Award of Excellence, a Salon Culinaire winner, a semifinalist in the gourmet category of the Taste of Scotland Challenge, and a finalist for the "Young Scottish Chef of the Year" at age 20. With a hand in menu development, training implementation, menu tasting activities and global industry trends, Wardhaugh looks to create his place within the buzzing culinary scene of Atlanta.