5 Reasons Not to Miss Cupcakes & Cocktails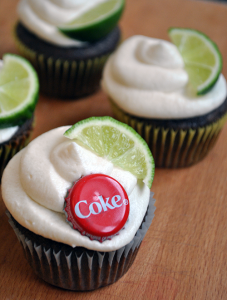 Cupcakes & Cocktails with Chef Beth with Cloud 9 Confections is one of my favorite classes at the Epicurean Theatre! Well, she's back this month with another one of her famous Cupcakes & Cocktails classes with three new delicious flavors to try.
Here's five reasons you don't want to miss Chef Beth's Cupcakes & Cocktails Class at the Epicurean Theatre on Wednesday, August 26 from 7 p.m. – 9 p.m.
1. Cocktails are included! If cupcakes weren't enough to tempt you, hand-crafted cocktails are also involved (obviously, since this is the Epicurean and all) that pair delightfully with each cupcake flavor. These cocktails are served by the expert Élevage Mixologists, so you know they are good!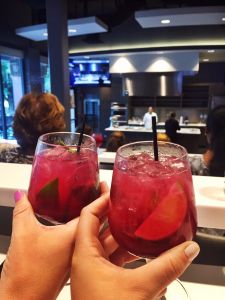 2. Test your creative talent! That's right, the six cupcakes you get to bring home from class aren't going to decorate themselves before walking out the door. Chef Beth and her team will provide you with fancy piping bags and pastry tips to make icing your cupcakes a breeze. Don't worry, you'll have plenty of creative courage towards the end of class while sipping on your third cocktail.
3. The cupcakes are cocktail-themed! This month's flavors include: Bananas Foster – bourbon banana cake topped with cinnamon bourbon cream cheese frosting. The Jack & Coke – Coca Cola chocolate cake topped with a whiskey buttercream frosting. Lastly, the Gin & Tonic – gin-spiked cake topped with a tart, lime buttercream icing.
4. Because it's fun for everyone! The class is not limited to only ladies or couples. It's a fabulous mix of folks, from singles, couples and groups of friends. I've seen plenty of guys in the classes that I have been to. You may even meet a new friend, or three!
5. The Recipes are yours to keep! Yep, Chef Beth will pass out all the recipes to the cupcakes you made during class along with all the ingredients for the paired cocktails. Take them home, make them later and plan to be the most popular person at the party.
The cost for the class is $50 per person and tickets can be purchased online at 
www.EpicureanTheatre.com
 (hurry, tickets go fast!)