A Garrison Brothers Bourbon Excursion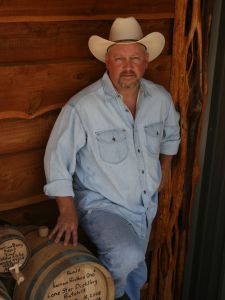 The Epicurean Theatre invites Dan Garrison, Proprietor and Distiller of Garrison Brothers Distillery, and their award-winning Bourbons for a bourbon excursion as big as the Lone Star State. If you enjoy this beloved booze and other whiskey-related activities, you'll want to join us inside the Epicurean Theatre this 
Wednesday, May 4, from 7 p.m.-9 p.m. to Awaken Appetites Unknown.
Guests will sample three bourbons from the Garrison Brothers Distillery, while noshing on a hand-crafted cheese & charcuterie plate from Élevage.
Fall 2014 Vintage: Rumored to be one of the most popular and hardest-to-come-by Texas Straight Bourbon Whiskeys aged in white American oak barrels. Hey! If you're real lucky, you'll find a love note on the back of the bottle.
Flagship 2015 Vintage: One of the smoothest bourbons you'll ever taste. A velvety nose of caramel, butterscotch, vanilla, nutmeg and coconut.
Garrison Brothers Cowboy Bourbon™: Uncut, unfiltered, straight from the barrel, weighing in at 136 proof.
Who is Dan Garrison?
A Texan who walked away from a financially rewarding, yet volatile career as a software marketing professional to go get Whiskey Bent! A lifetime lover of straight bourbon.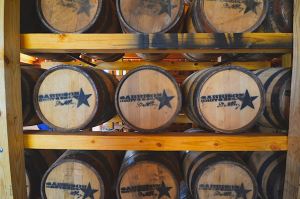 One day, while reading the newspaper, complaining to his wife about why they would make yet another crappy Texas vodka instead of bourbon. She replied, "As much of that stuff as you drink, maybe you should. We'd probably save money." He took that quite literally and two weeks later, he found himself in Kentucky.
After taking numerous trips to the birthplace of bourbon to learn the craft from the best in the world, Garrison set up shop on his small farm and ranch in the Hill Country. He borrowed money from family and his reluctant but curious bourbon- drinking friends. He built a small experimental barn and began tinkering with equipment, tanks, pumps, plumbing, steam, barrels, grain and yeast. In November 2007, he bought an antique pot still named The Copper Cowgirl. She was originally built in 1972 for Wild Turkey.
About Garrison Brothers Texas Straight Bourbon Whiskey:
Unlike many craft vodkas, rums, and whiskies, which are actually produced elsewhere and just bottled in Texas, Garrison Brothers Texas Straight Bourbon Whiskey is authentically made by hand, from "corn to cork," at the little distillery in Hye. Garrison uses expensive organic corn from the Texas Panhandle. When the rain gods cooperate, he grows his own wheat. Bottling at Garrison Brothers is an adventure with volunteer bottlers driving in from all over Texas to lend a hand.