An Epicurean Valentine's Day
Face it.  There's no way around it.  If you stay in, you risk looking like an insensitive, apathetic slug. Yes, there are plenty of pitfalls, but we have a sure-fire solution to make you a "varsity player" on this night that can be overrun by amateurs.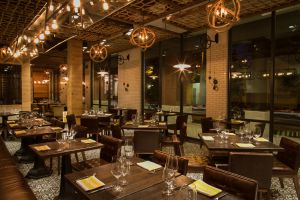 For February 14, Élevage at the Epicurean Hotel is featuring a Tasting Menu crafted by Executive Chef Chad Johnson.  Highlighted by four swoon-worthy courses and complemented by a selection of perfectly paired wines, it's worthy of an End Zone dance.  She'll/he'll love it.  Here's the menu to get your juices started.  Just don't wait.  Reserve your table here!
First Course
Endive & Apple Salad – baby spinach, brie, pickled raisins, curry vinaigrette
Or
Steak Carpaccio – egg, cornichon, crispy shallot, goat cheese toast
Or
Avocado & Crab Toast – tarragon, grapefruit, jalapeno, sourdough
Second Course
Parisian Gnocchi – bay scallops, zucchini, fennel, shellfish butter
Or
Spicy Lamb Radiatore – ricotta, stewed tomato, caper, mint
Or
Preserved Lemon Falafel – artichoke, pear, feta & aleppo pepper vinaigrette
Third Course
Filet Mignon – gruyere & potato pierogi, brussels sprouts, sherry, caramelized onion jus
Or
Grilled Grouper – smoked hummus, roasted vegetables, crispy chickpea, black sesame & pomegranate vinaigrette
Or
Roasted Hen of the Woods Mushroom – truffle potato gratin, herb stuffed eggplant, earl grey emulsion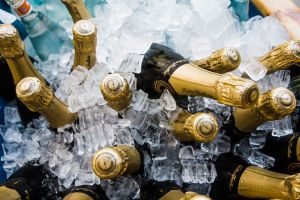 Fourth Course
Artisanal Cheese Plate – sweet & sticky garnishes
Or
Dark Chocolate Semifreddo – macadamia crunch, cognac anglaise, tropical fruits
Or
Strawberry Shortcake – poppy seed biscuit, lavender & white chocolate ganache, vanilla ice cream
Chef's Tasting Menu $65
Wine pairing $35