An Insider's Guide to a Luxury Boutique Hotel: Series 1. Volume 1. Branding the Experience – Our Name
Series 1. Volume 1. Branding the Experience – Our Name
Establishing an independently owned and managed boutique hotel is an amazing experience for our owners, investors, associates and, most importantly, our guests.  In this series, we hope to enlighten, entertain and share the "secret sauce" that makes the Epicurean such a unique destination for travelers and locals alike.  Here's hoping you enjoy the ride!
We could spend days discussing our brand journey, but for now, let's focus on the name of the hotel.  Epicurean comes from the Greek philosopher, Epicurus, who believed that "Pleasure is the Greatest Good." That belief is the core of our inspiration.  In everything we do, we should be "inspiring" people to seek new experiences that bring them joys they didn't know could exist.  This mission gave birth to our tagline, "Awaken Appetites Unknown!"  After leaving Epicurean, guests and visitors should feel as though they're taking something back with them.  Because new flavors and experiences give us a new way of looking at the world.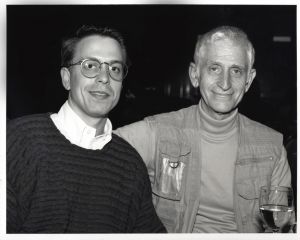 Bern Laxer, the founder of Bern's Steak House, had a special affinity for the teachings of Epicurus.  Given that, naming the hotel Epicurean was a particularly poignant tribute by David Laxer, as an exceptional way to extend his father's legacy.  And it certainly works for a food and wine focused hotel.
"What constitutes our abundance is not what we have, but what we enjoy." – Epicurus
Let us know if you have any questions regarding our hotel.  In the meantime, we hope you'll continue to follow and enjoy this special series!