An Insider's Guide to a Luxury Boutique Hotel: Series 1. Volume 2. Branding the Experience — Our Inspiration
Series 1. Volume 2. Branding the Experience — Our Inspiration
At Epicurean Hotel, we believe in curating incredible experiences for all our guests. Just like our guests, each member of our team are connoisseurs of life, and want to celebrate all the wonderful flavors that life has to offer. In everything we do we hope to "inspire" guests to seek new experiences that immerse and connect them to the culture of our neighborhood.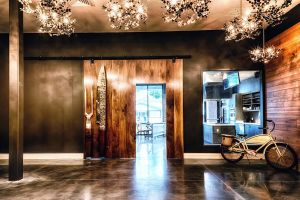 Each guest is invited to discover the truth hidden in new awakenings. Whether their senses are intrigued by food, wine, sweets, art, relaxation; we've created a one-of-a-kind boutique hotel in Tampa where guests can come savor fantastic experiences and Awaken Appetites Unknown!
Every unique experience starts as we welcome each guest inside our doors. It's there where we invite guests to indulge their soul and leave the Epicurean Hotel feeling inspired.
"When something is made right, it's experienced by the soul. And that sensory moment, though here and gone in an instant, echoes in the heart for a lifetime."
We encourage you to reach out to any Epicurean should you have questions regarding our hotel. In the meantime, we hope you'll continue to follow and enjoy this special series!