Authentic Mexican Cuisine with Mekenita Chef Rand Packer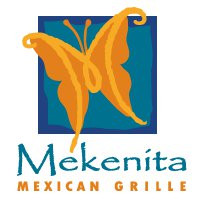 This Wednesday, October 28, the Epicurean Theatre presents Mekenita: Mexican Cuisine with Chef Rand Packer. Chef Rand will take over the Epicurean Theatre kitchen and teach you how to prepare some of his favorite and most authentic Mexican dishes. This is Mexican cuisine like you've never experienced before! 
The five-course menu features:
Snapper, Tiger Shrimp, Baby Octopus Ceviche
Avocado, Grape Tomatoes & Lime Juice
Mesquite Grilled Cornish Game Hen & Papaya Salsa
Papas Fritas, Mexican Ratatouille & Oaxacan Mole Negro Sauce
Mexican Coconut Flan & Sweet Ginger Jamaica Syrup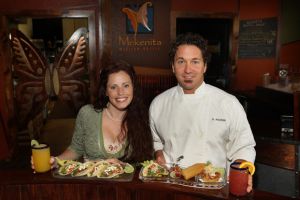 About Mekenita Mexican Grille:Owned and operated by Chef Rand and Tiffani Packer, Mekenita Mexican Grilleis an exciting dining experience, unlike any other in the Tampa Bay area. These two blend their talents, energy and passion into authentic Mexican cuisine inspired by Oaxacan traditions from fresh Pacific ingredients. While studying "Hawaiian Fusion" at its best with the renowned Chef Roy Yamaguchi, Rand grew up surfing the waves of Southern California and traveled often to Mexico to enjoy the food from street vendors and restaurants "off the beaten path," which helped him learn the basics behind authentic Mexican cuisine.  Oaxaca, one of Rand and Tiffani's favorite locales (and one of Rand's favorite spots to surf) inspired many of Mekenita's dishes. In this class you'll hear more about his journey as a Chef and learn how to use their Oaxacan-cooking traditions at home for your friends and family. Believe me when I say … you don't want to miss this class!
EXTRA BONUS: You'll be able to view the Pumpkin Fight display at the Epicurean before and after the class.  Be sure to vote and enter to win "Dinner for Two" at 23 bay area restaurants!  Proceeds will benefit Feeding Tampa Bay.