Bern's Winefest Celebrates 18th Year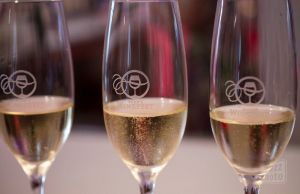 Bern's Winefest returns for its 18th Year as Central Florida's premier wine tasting event. This five-day event will not only feature the area's most talented culinary teams, but pair your wildest culinary dreams come true with wines from around the world!
Guests can indulge in all the action by extending their Bern's Winefest Experience by taking advantage of the special room rates at the Epicurean Hotelduring April 16 – 20th. Rates start at only $229 per person (per night) and do not include tickets to Winefest. Click here for more information on the "Wine Down Experience at the Epicurean Hotel" special rates.
The full line-up of events officially kicks off on Thursday, April 16th, for the Gala Winemaker Dinner at Haven Restaurant (6:30pm/7:15pm). A six-course dinner featuring wines of the Spire Collection with a study in Terroir with Vigneron Pierre Seillan. Tickets SOLD OUT
Friday, April 17th at Bern's Fine Wines & Spirits (6:30pm/7:15pm), a seven-course premier dinner featuring selections from Bern's private cellar is Winefest's most exclusive event, The Legacy Dinner. Also on Friday, is Michter's Seminar at the Epicurean Theatre where guests will learn about American Whiskey from Michter's Master Distiller, Willie Pratt, and Bern's Director of Spirits, Dean Hurst. Chef Chad has also planned a few dishes to compliment those devilish whiskeys, so guests are in for quite the treat. Tickets for both events SOLD OUT
Saturday, April 18th at the Epicurean Theatre, the Wine Blending Seminar (12pm-1:15pm) will feature wines of the Frias Family Vineyard as well as a sampling and a picnic lunch in the garden terrace of the Epicurean Hotel. Tickets are $180 per person and all-inclusive and still available as of (Monday, April 13), please check website to confirm.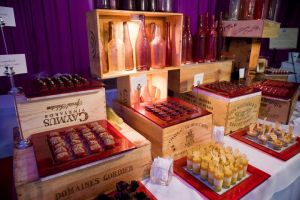 Saturday, April 18th at the Epicurean Theatre (3pm-4pm), the Wine Seminar, a Masi 'Costasera' Amarone Vertical Tasting. Tony Apostolakos, Director of Marketing and Sales for the United States, will guide attendees through six vintage verticals of Masi 'Costasera' Amarone. He will feature wines from 1988, 1990 and 1997, the top rated vintages for the last three decades! Tickets SOLD OUT
Saturday, April 18th at Haven Restaurant (8pm-11pm) is the Cocktail Party at Bern's Yacht Club. Haven Restaurant will transform into Bern's Yacht club for this smooth sailing event. Guests will enjoy coastal cuisine from the talented Haven Cuisine team and the smooth sounds of one of the finest 70s/80s bands around. Don your best linen, and prepare yourself for an evening of upscale nautical delights. Tickets are $150 per person and all-inclusive and still available as of (Monday, April 13), please check the website to confirm.
Sunday, April 19th, Winefest VIP Party at the Haven Property (11am-12:30pm) Enjoy the true grandeur and elegance of Winefest as you taste your way through the Grand Tasting tents before general admission enters! Enjoy no lines and a head start at the Winefest Silent Auction that benefits the Bern Laxer Scholarship Fund via the James Beard Foundation. Tickets SOLD OUT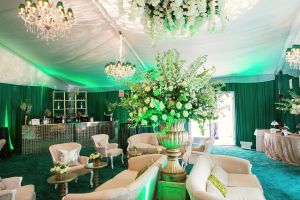 Sunday, April 19th, The Grand Tasting at the Haven Property (12:30pm–4pm) A rare opportunity to taste more than 400 top-rated wines, arranged by origin and paired with culinary delights from Bern's Steak House, Haven, and the Epicurean Hotel outlets, Élevage and EDGE. There is no other wine tasting like this in the state of Florida that can match the quality of food and wine! Tickets SOLD OUT
These events will be unlike any other. Fascinate your palate with avant-garde cocktails, eclectic wines and bold edible creations. See you at Winefest 2015! And if you didn't get tickets this year, don't despair. There's always the 19th Bern's Winefest in 2016!