Black Friday Brunch at Élevage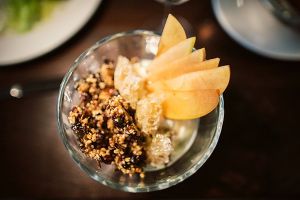 Calling all the Black Friday shopping fanatics! This Friday, November 27th, Élevage is serving up their weekend "Brunch like Bacchus" a day early, just for you! Come before or after your shopping extravaganza and feast on a specially prepared three-course brunch or an array of à la carte entrees.
Élevage's three-course menu features items like; Cauliflower & Almond Gazpacho — pickled rock shrimp, sherry vinegar and smoked tomato, Shrimp & Grits — rock shrimp, creamy grits, pork belly, scallion and white wine (My personal favorite!), The Duck Club Scramble — duck confit, brie, bacon and mustard hollandaise and Brioche French Toast — bananas, coconut and rum caramel.
Check out the full three-course brunch menu here.
For those searching for à la carte entrees, choose from items such as the Epicurean Omelet 'du jour', Croque Madame, Steak & Eggs (6 oz. filet), a Brunch Burger and more.
Check out the full brunch menu here.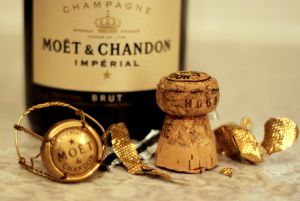 Fuel up on brunch-themed beverages like Prosecco, Mimosas, Bellinis and Bloody Mary Service, or indulge in a champagne tasting with Collet, Moet 'Imperial' and Veuve Cliquot 'Yellow Label'.
Whether you're kicking your shopping adventure off at the Epicurean Hotel or ending a hectic late night/early morning, Élevage is the perfect destination for Black Friday shoppers looking to Awaken Appetites Unknown.
Black Friday 
Brunch starts at 9 a.m. and ends at 3 p.m.
Reservations are highly recommended, but not required. Make your reservation today by calling 813-999-8726 or online with 
OpenTable.