Blueberry Drink Duo: My Blue Haven & Upper Cut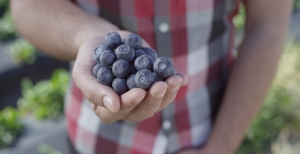 In celebration of Florida Blueberry Month in April, we've been featuring blueberries galore on our website, social media channels and inside Élevage. Thanks to our fantastic partnership with local berry producer, Wish Farms, we've been able to bring you some of the freshest dishes and a few creative cocktails mixed to perfection.
We decided it didn't make sense for us to keep these beautiful blueberry cocktails all to ourselves, so Roger McQueen, Élevage Bar Supervisor is helping you take your mixology to the next level with the recipes for two of his favorite blueberry cocktails; My Blue Haven and the Upper Cut.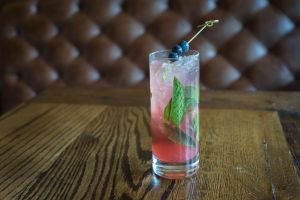 You can find these drinks and other daily specials inside the Élevage Bar at Epicurean every day during Happy Hour from 3 p.m.-7 p.m. In addition to $5 specialty handcrafted cocktails, you'll elevate your happy hour expectations with $5 Chef Chad's choice appetizers, $5 wines by the glass and $3 beers. Are you ready to Awaken Appetites Unknown?
Here's the ingredients to two simple handcrafted cocktails you can make at home, using delicious Florida blueberries from our friends at Wish Farms.
My Blue Heaven:
1.5oz Milagro sliver select barrel 
1.25oz Blueberry purée 
4-5 mint leaves
1/2oz lime 
Top with soda in a Collins
Garnish with 3 blueberries on a skewer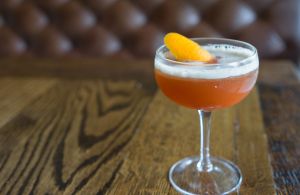 Upper Cut:
1.5oz Knob Creek
3/4oz lemon
1/2oz Blueberry 
1/4oz Averna
Small orange peel garnish