Cabs and Slabs: There's Much More than What "Meats" The Fork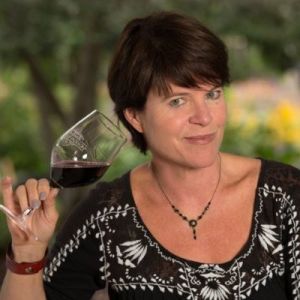 Did you know some of the same aromas and flavors found in beef can also be found in Cabernet?
Gilian Handelman, Director of wine Education for Kendall-Jackson is the special guest on Monday, October 12, at the Epicurean Theatre. Her class 
Cabs and Slabs: Beef and Cabernet Tasting
will not only 
cover pairing beef with these notable reds, but it will also 

encompass

 what goes behind the different cuts of meat

;

 which is much more than what "meats" the fork!
 Gilian is fun, highly-educated and known for being an "all-around righteous babe." She makes classes about wine and meats an entertaining and delicious experience! Guests will take part in an open discussion on the differences between wet and dry-aged beef, grass-fed and grain-fed beef and all the different cuts of beef paired. Did we mention these will be paired with some of the finest wines from Jackson Family Wines?
 Tickets are $65 per person and include three Jackson Family Wines: Atalon Napa Cabernet, Stonestreet Estate Cabernet and 2004 Freemark Abbey Sycamore Cabernet.