Cakebread Cellars Wine Dinner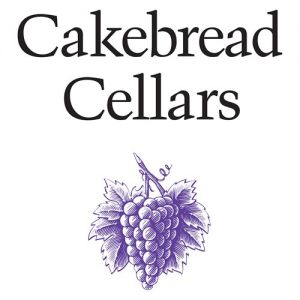 With 40 harvests, the second generation winemaking Cakebreads small family winery has become one of the most successful and respected wineries in America. Renowned for its world-class vineyards, wines and hospitality; Cakebread Cellars produces award-winning, incredible wines.  
On Wednesday, March 15, from 6:30pm to 9pm, join us as we welcome Cakebread Cellars to the Epicurean's Grand Cru Ballroom for an out-of-this-world, 5-course dinner from Chefs Chad Johnson and Jonathan Atanacio. Each course will be delightfully paired with these selected wines: 2015 Cakebread Sauvignon Blanc, 2013 Cakebread Reserve Chardonnay, 2015 Cakebread 'Two Creeks Vineyard' Pinot Noir, 2013 Cakebread Merlot and 2013 Cakebread Napa Valley Cabernet Sauvignon.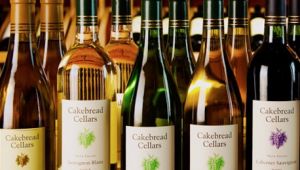 2015 Cakebread Sauvignon Blanc:

Bright, super-fresh aromas of sweet citrus, melon, guava and white flowers introduce pure, vibrant flavors of grapefruit, guava, gooseberry, fleshy melon and white peach, with a refreshing minerality invigorating the wine's long, crisp finish.

2013 Cakebread Reserve Chardonnay:

 Seductively fresh, creamy aromas of golden apple and Asian pear fruit nicely complemented by notes of crème brulee, vanilla and mineral. Rich and full on the palate, the wine reveals a core of deeply concentrated spiced apple, melon and citrus flavors that maintain their intensity throughout a long, mineral-tinged finish.

2015 Cakebread 'Two Creeks Vineyard' Pinot Noir:

 Fresh, fragrant aromas of ripe black cherry, raspberry and rose petal with background hints of sandalwood and oak toast. Rich and vibrant on the palate, its succulent Bing cherry, wild berry and plum fruit leads to a long, flavorful finish featuring enticing cherry, spice and mineral tones.

2013 Cakebread Merlot:

 Fragrant ripe black cherry, red plum and blackberry aromas, complemented by whiffs of black tea, oak and chocolate, introduce this bold, beautifully structured merlot. Rich and plump on the palate with lush cherry, plum and red currant flavors framed by firm, yet fine-grained tannins, it culminates in a long finish accented by zesty tea-leaf spice tones.

2013 Cakebread Napa Valley Cabernet Sauvignon:

 Luxurious dark cherry, boysenberry, blackcurrant and black fig aromas, with scents of oak toast and dark chocolate, introduce layers of rich, deeply concentrated, yet elegant flavors of blackberry, boysenberry, fig, currant and fresh cherry.
Are you ready to Awaken Appetites Unknown?
Tickets for the Cakebread Cellars Wine Dinner are $150 per person and can be purchased on the Epicurean Theatre website here. Reserve your spot today, tickets are likely going to sell out fast!