Calling All Gluten-Free Foodies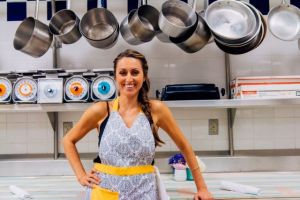 Living gluten-free is easy when you know all the rules, but for some the gluten-free lifestyle can be a challenge, especially when you're a foodie fanatic.
Gluten can be found in foods that contain grains such as wheat, barley, rye and derivatives of these grains, including malt and brewer's yeast. While some believe that a gluten-free diet is a simple and quick way to lose weight, this however is not true. The gluten-free diet is currently the only treatment for people with celiac disease, and the only way to manage celiac disease is through a strict, 100% gluten-free diet.
On Wednesday, May 24, from 6 to 9 p.m. in the Epicurean Theatre, meet gluten-free Chef Nichole Campo, who's a lifelong foodie, self-taught chef, busy mother of two and continues to thrive from living with celiac disease. Raised on a rich culinary heritage – being half Polish and half Italian, Nichole has created easy and delicious meals anyone can make at home in their kitchen.
Secrets of My Food Affair: A Gluten-Free Romance, is available in e-book and publisher form. Nichole's story of learning to live and cook with celiac disease is inspiring while her book features mouth-watering, gluten-free recipes that will keep you wondering if they are really gluten after all.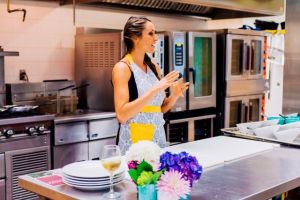 Dine with Nichole Campo in the Epicurean Theatre for a special gluten-free three-course menu paired with gluten-free Stoli cocktails.
The gluten-free menu features:
Roasted jumbo shrimp with lemon artichoke sauce alongside crostini
Grilled chicken with Portobello mushroom rosemary (gluten-free Stoli) Vodka cream sauce
Cannoli with vanilla infused gluten-free Stoli Vodka cannoli cream
Tickets for this gluten-free extravaganza are $65 per person and include your meal and cocktails. Purchase your ticket by visiting our Epicurean Theatre website here and find all the details on how you can purchase Nichole Campo's book here.