CASS: Mateu Velasco Art Opening Reception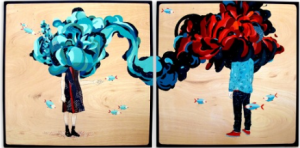 Last month we gave you the inside scoop on one of our newest and most exciting partnerships with CASS Contemporary Art Space & Studio, a Tampa-based art gallery that focuses on modern collectible pieces from local, regional, national and international artists. As this partnership grows, we will continue to bring you more opportunities to Awaken Appetites Unknown.
CASS Contemporary is opening a permanent satellite gallery and their first exhibit of three, "Keep It Simple", will feature works by Mateu Velasco. On Wednesday, October 14, Mateu Velasco will be at the Epicurean Hotel to host an art opening reception and print-signing.
Cheese and charcuterie and hors d'oeuvres will be served at the event, along with the 2008 Artist Series Meritage wine, provided by Chateau Ste. Michelle.
While this art opening reception is complimentary, space is limited and there are currently no spots available, but click here to join the waiting list. Or, if you're unable to attend the event, make sure to stop by the Epicurean to view Mateu's pieces in our library!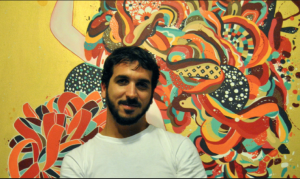 About Mateu Velasco
Mateu Velasco is a Brazilian-American multimedia artist currently based in Los Angeles, California. Initially known for his inventive graffiti style, Velasco's recent paintings and illustrations have evolved beyond the tightening boundaries of the modern street art movement and into the dynamic domain of contemporary visual arts, which has caught the attention of international collectors in recent years. Whether his art is a painting on a public wall or a gallery canvas, objects or animations — Mateu flips the everyday humdrum on its head, presenting the viewer with a new vision of the unnoticed, awe-inspiring interpretations of those crevices in the waking hours that otherwise would escape our thoughts.
About CASS and the Epicurean Hotel
CASS and the Epicurean Hotel have partnered to provide hotel guests and members of the community with an additional venue in which to view and appreciate art.
This is an art exhibit you don't want to miss! 
Stay tuned for future happenings with CASS and the Epicurean.