CASS Presents Corrosively Bright, a Breakout Exhibit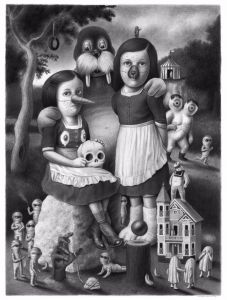 CASS, a contemporary art gallery located in South Tampa, has announced its newest exhibit, Corrosively Bright. The exhibit showcases an international array of 12 artists focusing on surrealism, graffiti and the influence of pop-culture. The exhibit opening on Friday, September 18th, will also feature Secret Walls, the "Fight Club" of the art scene, inspired by Marvel comics and graffiti. Secret Walls has been a fixture in the global art community for the past 10 years and is considered a premier live art event. The live graffiti-style battle features artists Greg Mike, DENIAL, BASK and Frank Forte.

Insider's Tip: Secret Walls, the premier live art event, begins at 8:30 p.m.  (Bonus Trivia Question: What's the first rule of Fight Club?)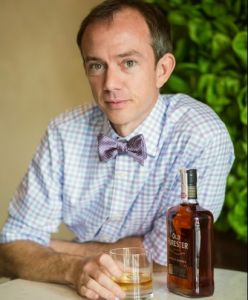 And yet another artist will be "in house" at CASS on this spectacular opening night!  Okay, Dean Hurst is technically an "artisan of cocktails," since he's the director of spirits for both Epicurean and Haven. While you ogle intriguing art and watch the drama of Secret Walls, you'll get to sip handcrafted cocktails that were specifically designed for this special evening.  A groundbreaking exhibit and a wizard of mixology — talk about combustible combinations!
You might be wondering how CASS and the Epicurean got together.
Well, Jake and Cassie Greatens, the studio's owners and Tom Haines, the general manager at the Epicurean both strive to craft immersive one-of-a-kind experiences for their guests and locals. Just wait, as there will be more exciting projects and announcements as a result of this dynamic relationship.
If you would like to visit the opening of Corrosively Bright on Friday, September 18th, from 7 p.m.–11 p.m., please RSVP to [email protected].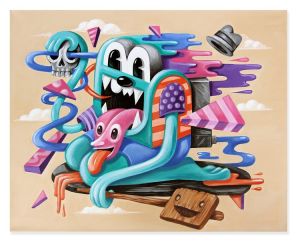 CASS 
2722 S. MacDill Ave.
Tampa, FL 33629
http://casscontemporary.com/

Insider's Tip: Never been to an opening of an art exhibit but want to do something cool?  Take a photo of your favorite artwork while you're at the exhibit, post it and tag both the artist and the gallery.  (Please note, it's decidedly "uncool" to take selfies with the art!)