CENA: An Italian Cuisine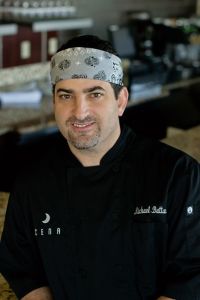 Back by popular demand! Chef Michael Buttacavoli from Cena returns to the Epicurean Theatre on Tuesday, February 28, to serve up fresh and simple Italian dishes (and wine pairings, of course!) guaranteed to Awaken Appetites Unknown.
Step into the world of home-cooked Italian cuisine as Chef Michael walks you through three flavorful courses. 
The first course features an Arancini di Roso. When life gives you left-over risotto, Chef Michael makes arancini… yummy, crispy fried balls of risotto shaped like oranges (hence the name) and stuffed with anything, but in this case, veggies and cheese.  Salivating yet? I am.
Course number two showcases Bucatini di Amatriciana. This has to be my favorite Italian dish of all time! Simple and flavorful, Bucatini di Aamatriciana is named for the small town of Amatrice, located about an hour east of Rome.According to popular tradition, numerous cooks of the Popes down through the centuries came from Amatrice. Bucatini, a long and hollow pasta, perfectly picks up the simple sauce, which is made with fresh ingredients: tomatoes, guanciale (cured pork cheek), Pecorino Romano and red onion.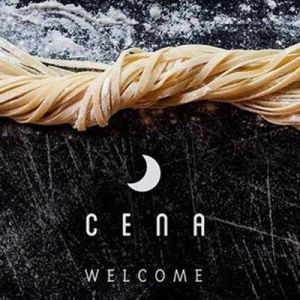 Veal Piccata highlights the third course.  Imagine tender veal lightly dipped in flour and flavored with a dash of salt, lemon pepper, wine and capers. This lemony Italian favorite will head to the top your list for delicious (and simple!) weekday dinners.
Chef Michael's restaurant, Cena, is a popular and modern restaurant located in the Grand Central building in the heart of the vibrant Channel District, near downtown Tampa. The world Cena, means "dinner" or "supper" in Italian. To Michael, Cena is dining from the roots – great ingredients, traditional dishes, and attentive service. All are rendered in a contemporary and stylish setting.
We hope you'll join us for a special night of Italian cooking, interactive entertainment and fun. Tickets are $65 per person and can be purchased by visiting our Epicurean Theatre website here.