Cena: Epic Chef Showdown Restaurant Profile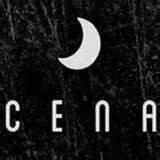 Cena, which stands for "dinner" or "supper" in Italian is a modern mix of fresh ingredients and simple Italian food served in the contemporary and stylish downtown district of Channelside in Tampa. As one of the competitors of our Epic Chef Showdown, team Cena will face Parkshore Grille in the first round of competition.  I had the pleasure of chatting with Executive Chef, Michael Buttacavoli and while he isn't the one who will be facing the gauntlet, he's sending his very talented Sous Chef, Kyle Martin. Let the games begin!
Kat: Michael, what inspired you to be a Chef?
Chef Michael: I started out wanting to be a chiropractor, but the schooling was not something I wanted to put a great deal of effort into, so I took a job at the local Chili's and really enjoyed cooking the food there. A friend I worked with was attending a culinary school in Lakeland, FL. My interest peaked and I joined the school shortly after. After graduating from culinary school, I took a job at Boca under Chef Jeannie Pierola and the rest is history.
Kat: Where does your passion stem from?
Chef Michael: The most satisfying thing to me that also keeps me driven, is making a plate of food and having everyone enjoy it.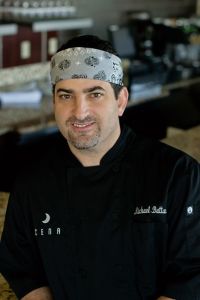 Kat: What's the best dish at your restaurant, Cena?
Chef Michael: I don't think I could choose just one. My top three are our oxtail, bolognese and the branzini.
Kat: Why is participating in Epic Chef Showdown important to you and your restaurant?
Chef Michael: The community continues to embrace and support Cena throughout the year, so it is important we give back to our local community. It's just the right thing to do.
Kat: Have you participated in Chef throw-downs like these before? If so, what were they like? If not, what do you expect it will be like? 
Chef Michael: I expect to be nervous and have intense butterflies. Cooking under a time constraint sounds very challenging.
Kat: Out of all the other Chefs in the competition, with whom do you hope you are paired?
Chef Michael: There isn't anyone in particular that comes to mind. There are a lot of young and talented Chefs working really hard in this lineup of great restaurants.

Kat: How can we as a community, come together and fight hunger in Tampa Bay?
Chef Michael: Participating in events like this and keeping the awareness of hunger in front of everyone.
You can watch Cena compete in the Epic Chef Showdown in the 1st Round against Parkshore Grille inside the Epicurean Theatre. For details, dates and tickets, visit www.epicureanhotel.com/events. All proceeds from this event go to Feeding America Tampa Bay – to fight hunger locally here in the Tampa Bay area.