Chefs for Excellence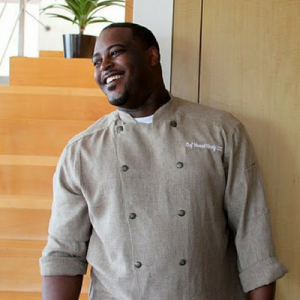 The Hillsborough County Center of Excellence is a non-profit organization that's helped Tampa Bay-area students succeed for over 30 years. The Center of Excellence aims to increase the number of minority students at institutions of higher education by engaging them from K-12 and were instrumental in starting the first Home Instruction for Parents of Preschool Youngsters (HIPPY) program in Hillsborough County.
This Friday, October 21, from 7pm to 9pm join us inside the Epicurean Theatre for a once-in-a-lifetime culinary competition with celebrity chef Max Hardy and Fox 13 anchor Russell Rhodes as they host "Chefs for Excellence," which benefits the Hillsborough County Center of Excellence.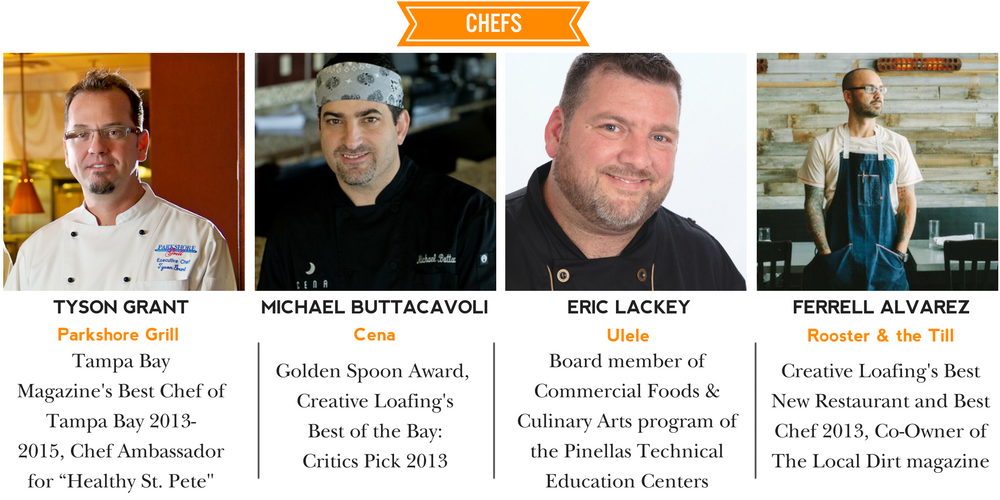 Two ways to get involved:
Guests can sign up as a participant and join one of the four teams — each coached by a renowned local chef — that will compete in two rounds, both featuring challenging mystery ingredients. Each team of four must use their quick-thinking culinary skills to create two dishes that fall under these categories: unique, aesthetically pleasing and, of course, delicious … all under the pressure of a ticking time clock. When the buzzer signals, each team will present their gastronomic creations to our three local celebrity judges; Chef Chad Johnson, Thomas E. Forward and Machelle Maner. Two teams are already sold out, and two chef teams remain! Purchase your ticket today, and partner with Chef Eric Lackey from Ulele or Chef Ferrel Alvarez from Rooster & the Till. To sign up to be a participant, it's first come, first served!
Bonus: Each team member will receive an autographed copy of Amar'e Stoudemire and Chef Max's cookbook. In addition to the cookbook, the winning team members will earn bragging rights and gift baskets suitable for a champion gourmand.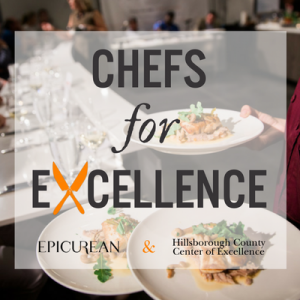 If you prefer a seat on the sidelines, Epicurean will indulge spectators with a three-course menu, including culinary delights from Élevage Restaurant paired with wines and dessert from local favorite, Mike's Pies, during the show.
Tickets are $1,000 to join the competing chef, and $150 to be part of the live-studio audience. To purchase your tickets visit EpicureanTheatre.com.
To learn more or donate directly to the Hillsborough County Center of Excellence, Inc. visit http://www.hc-coe.org/.
We hope you will join us for an evening of food and fun to support an organization that's vital to our local community!