Conscious Coconut Spotlight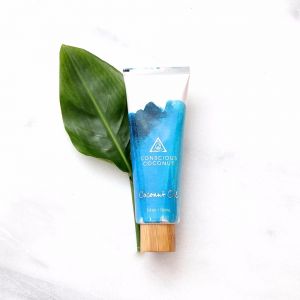 If you've ever been inside Spa Evangeline or at a Yoga with a Twistclass, you'd be familiar with one of our favorite vendor partners, Conscious Coconut. To understand the mission and the love behind the product, you'll have to meet the founder, Danielle. She is a retired investment banker, who left that field, traveled the world and created a company that gives back to and heals through a natural remedy.
How was C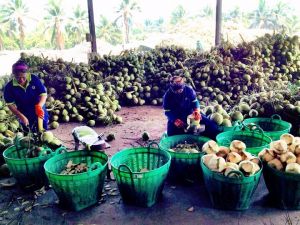 onscious Coconut created?Danielle decided to take a trip to Bali in search of happiness, balance and … to catch up on years of sleep (investment banking will do that to you!). While in Bali, she taught English and computer skills to Balinese children, traveled throughout Southeast Asia, dove into Buddhism, developed her yoga and meditation practice, and spent time with people who needed care and support. She was so overwhelmed by the endless abundance of love and positive energy from the beautiful and kind people from all over the world, and during her studies realized that coconut oil was a huge part of their daily wellness. When she returned home from the trip on which she hoped to find her "divine purpose," she felt inspired even more to start something to help those in need. From there, she aligned her ambitions and her greater spiritual purpose, forming the foundation of Conscious Coconut. Knowing one of the kindest things you can do, is give a child a meal — and this is the foundation of which the empire was built!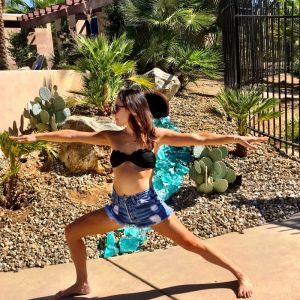 I've had many conversations with Danielle about her journey and her current destination. Both the product and her love for it are as pure as they come. She sources global ingredients but supports fair trade practices, which means that the team ensures all growers and workers are paid appropriately for their time and work, and that their basic needs are met (clean water, amenities and access to education). With every aspect of production being supervised, they can provide bring you the highest quality product to their customers and a prosperous future to their partners. Conscious Coconut also gives back locally through Feeding America — the largest domestic hunger relief organization in the country, consisting of more than 200 food banks. Danielle believes that providing a child with a meal is one of the kindest things a person can do, and founded her empire on this notion!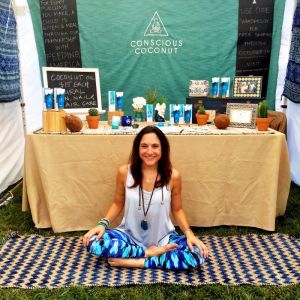 "Conscious Coconut is a tool for us to manifest both inner and outer health and wellness while also guiding ourselves towards our divine greatness: supporting those less fortunate. Giving back is what makes you the most beautiful you could possibly be. I believe in making all decisions from pure love and with this, the world will change." – Danielle, Conscious Coconut Founder
Interested in picking up a tube of Conscious Coconut? Find it in the Epicurean Hotel's Spa Evangeline, or come to Yoga with a Twist (every last Sunday of the month) where the first five attendees get a free tube of Conscious Coconut!