Cupcakes & Cocktails: Brunch Edition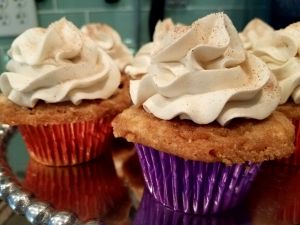 We all know that the Cupcakes & Cocktails classes are a huge hit, and so is our delicious Élevage brunch.
We've taken two (well … three if you include cocktails) of your favorite things, and combined them for one wonderful menu — brunch, cupcakes and cocktails!
Chef Beth from Cloud 9 Confections returns to the Epicurean Theatre for a special brunch edition of her famous Cupcakes & Cocktails class on Saturday, May 20, from 11 a.m. to 1 p.m. She's put together three decadent cupcakes paired with equally delicious cocktails to make one awesome class.
Guests will have the chance to put their decorating skills to the test, and will decorate six cupcakes to take home, or eat on the spot.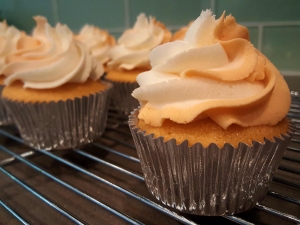 French Toast: In France, French Toast is known as pain perdu, which translates to "lost bread," because it makes delicious use of stale or leftover bread. Well for this cupcake, we're starting fresh! This cupcake will be just as delicious, and just as easy to make with a mix of vanilla cinnamon cake, a brown sugar streusel topping, maple buttercream icing and topped with candied bacon.
It's Bananas: Gwen Stafani who sings "Hollaback Girl" would approve! This cupcakes features a sweet banana cake with black walnuts and topped with a honey cream cheese frosting.
Make Mine A Mimosa: Raise your hand if you love a good South Tampa boozy brunch? Yeah, that's what I thought. Dig into this crisp and refreshing cupcake that features orange champagne cake with a champagne buttercream icing. Pinkies up, this one's going to be a treat!
Only a few spots remain, and are likely to sell out fast. Tickets are $65 per person and can be purchased on our website here.