Deck the Halls at Epicurean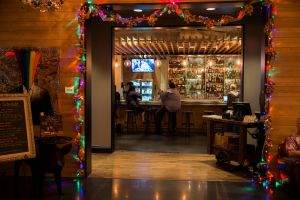 'Tis the season at the Epicurean Hotel! Whether you're searching for a Christmas Dinner for the books or the perfect gift for that special someone who appreciates the finer things in life; we've got you covered at the Epicurean this holiday season.
Christmas Dinner: Enjoy more quality time with your loved ones this Christmas and let us do all the cooking. Relish in a gourmet, 3-course lunch or dinner this Christmas Eve between 5pm-11pm or Christmas Day between 11am-10pm. Choose from starters such as Chestnut Bisque and Shrimp Saltimbocca, indulge with Filet Mignon and Roasted Duck Breast and end with Spice Cake or a Vanilla Bean Flan. Make a reservation and check out the rest delectable Christmas Dinner menu here!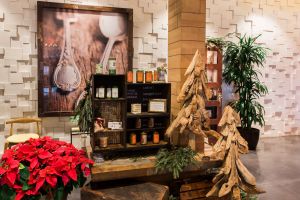 Shopping: Think of us as your one-stop-shop this holiday season. Stop by Bern's Fine Wines & Spirits and give the gift of wine. With hundreds of wines to choose from; let one of the Sommelier's guide you to selecting the perfect spirit for your loved ones.
Shop unique pieces throughout the Epicurean. Holiday inspired candles by Tipsy Candle Company make for the perfect gift. Purchase a signature Epicurean Cork Wreath and ornament for yourself, or one for the wine lover in your life. Snag a locally crafted piece from Wine Design Décor. No coffee table is complete without a copy of Bern's: Rare & Well Done.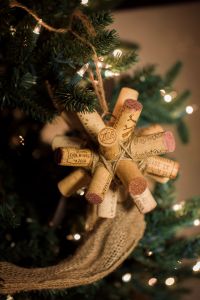 Treat your Mom to a day of relaxation with a gift card to Spa Evangeline. Choose from massages, body treatments, ELEMIS facials, manicures and pedicures.
There is no greater gift than that of food (or at least we think so). Purchase a gift card to Élevage Restaurant for a night their taste buds won't soon forget.
Give the ultimate gift of a getaway with a gift card to Epicurean Hotel. Gift cards are redeemable for purchases at Élevage Restaurant, EDGE Social Drinkery, Spa Evangeline and overnight accommodations.
For a limited time, purchase a $100 gift certificate from Epicurean Hotel, Bern's Fine Wines & Spirits or Bern's Steak House and receive a $25 Spa Evangeline bonus card!
Give Back: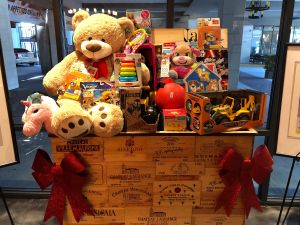 Toy Drive: This year's annual toy drive will benefit The Spring of Tampa Bay, helping families who have been victims of domestic abuse. The toy donation box is in the lobby of the Epicurean now through Thursday, December 15th.
Don't Label Hunger: Join Feeding Tampa Bay in their fight against hunger and be a part of the #dontlabelhunger movement. Hunger is usually stereotyped as homelessness, but hunger often looks like you and me. It affects kids, single moms, fathers trying to support their family, and seniors on a fixed income. This is why our partners at FTB are launching a community campaign to dispel the damaging stereotypes of hunger and call for support in reducing the number of those going hungry in Tampa Bay. For less than the cost of your Netflix subscription, you can feed a neighbor for an entire month. Only $6 provides someone with enough meals for the month. To donate, click here.