Dive-In Movie: JAWS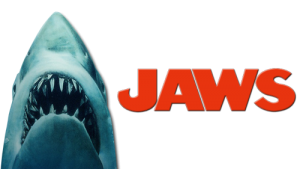 We're taking you back to an all-time suspenseful classic this Saturday, October 15. Our Halloween specialDive-In Movie party kicks off at 7 p.m. with live music by TB Rays Official DJ Fresh, food & drink specials, and chilling movie trivia — followed by a complimentary movie screening at 8:30 p.m. of JAWS.
This 1975 American thriller directed by Steven Spielberg features everyone's favorite (and most feared) man-eating great white shark. Now considered one of the greatest films of all time, JAWS broke the mold of horror movies and left generations of movie-goers afraid to go in the water. Whether you've seen the movie a hundred times or are taking your first dip into this classic — this is without a doubt the coolest October pool party in SoHo, and you don't want to miss it.
Grab your swimmies, throw on your beachwear and we'll provide the floats on Saturday night's complimentary blockbuster —guaranteed free of shark attacks! Off of the screen, anyway.