Dive-In Movie: Old School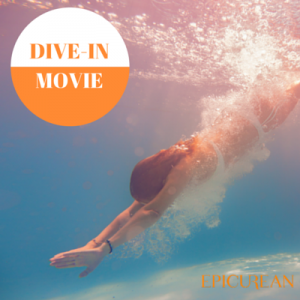 With countless quotable lines and cringe-worthy awkward Will Ferrell moments, this week's Dive-In movie deserves an "A" in Comedy Classics 101. When Mitch discovers his girlfriend isn't quite who he thought she was, the attorney feels like his world has come undone. He moves into a new place – a roomy house near a college campus – and attempts to get his life back together. With the help of his friends Frank and Beanie, his new place becomes the ultimate party pad and the birthplace of an unconventional fraternity.
This Saturday evening (September 17), slip into your best Letterman's jacket or swimsuit and join friends at the ultimate dive-in movie party at the Epicurean Hotel pool. Float on a foodie-themed pool float or find a spot around the pool deck and watch this Old School classic, brought to you by Cinema Squatch & DJ Fresh Events.
From 7pm until 8:30pm, you can jam out to live music from DJ Fresh (official DJ of the Tampa Bay Rays) and enjoy food and drink specials. Make sure you study hard before we test you on your trivia skills! Once you've made the grade in trivia, at 8:30pm the complimentary movie screening of Old School will begin and it's smooth floating and laughing all the way until the end.
Dive-in to the coolest pool in SoHo for this special event and Awaken Appetites Unknown by visiting our website for more things to do at www.EpicureanTheatre.com.