Don't Miss The Bruichladdich Distillery Tasting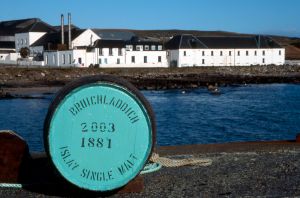 Hurry! Only a few tickets remain to what's expected to be a sell-out event this Friday, July 1, from 7 p.m. to 9 p.m. with Bruichladdich Distillery! Take a journey with your taste buds to Islay and its unique world of Islay scotches — some of the highest rated and most sought after scotches in the world!
If you're a new or want-to-be scotch aficionado and are not sure what Islay means, let me give you the scoop! Islay Whisky, known as Scotch Whisky, is made on Islay or in Gaelic, one of the southernmost of the Inner Hebridean Islands, located off the west coast of Scotland. Islay is one of five whisky distilling localities and regions in Scotland whose identity is protected by law. Bruichladdich, which means "bank on the shore," is located on western Loch Indaal across from Bowmore.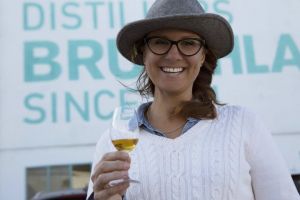 Who will take you through your scotch journey? Meet Michelle Fedor Headshot, the US National Brand Ambassador for Bruichladdich Distillery. She's been working in the spirits industry for 10 years and now resides in Austin, Texas, where she was first introduced with single-malt scotches of Islay. One of her most memorable experiences includes an overseas trip to Islay, the Scottish Hebridean Island home of Bruichladdich and the Botanist. It was here that she worked with Production Director Allan Logan and the Head Distiller, Adam Hannett.
What's this one-of-a-kind Scotch tasting going to look like? Guests will indulge in this delicious line-up:
The Botanist
Bruichladdich Scottish Barley, The Classic Laddie
Bruichladdich Islay Barley, 2007 Rockside Farm
Black Art
Port Charlotte Scottish Barley
Octomore 7.1
Cheese & Charcuterie will be presented by Élevage