Élevage Restaurant Participates in Tampa Bay Restaurant Week 2016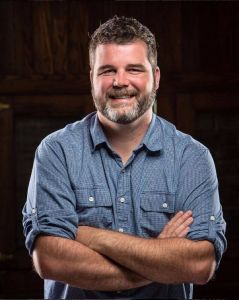 For the 9th consecutive year, Creative Loafing is partnering with Tampa Bay area restaurants to bring readers an exclusive, local dining experience. Epicurean Hotel's signature restaurant, Élevage, is excited to participate once again, and offer a unique three-course prix fixe menu inspired by Executive Chef Chad Johnson for $45 per person from June 16th through June 26th, 2016.Whether you're a regular at the Epicurean, or have never visited before, this is a great chance to experience a taste of what everyone's talking about. 
Below you'll find a sample of what you can expect while dining during Tampa Bay Restaurant Week. Please note, menu items can change without notice.
Élevage Restaurant Week Menu:
First Course:
Make your choice between, Chicken Cordon Bleu — chicken & jambon de paris terrine, raclette ice cream and rye toast or Wild Mushroom Bisque — herbs, creme fraiche with brioche croutons.
Second Course:
Pick between two delicious options: Braised Short Rib — cheddar grits with a root-beer reduction or Shellfish Cavatelli — clams, mussels, shrimp in a saffron tomato broth.
Third Course:
Take your pick between two sweet and savory choices: Artisanal Cheese Plate — three selections, sweet & sticky garnishes or Praline Pave — hazelnut crunch and caramel sauce.
We hope you'll join us to Awaken Appetites Unknown!