Elevate Your Happy Hour Expectations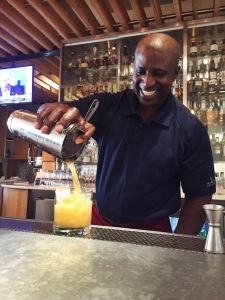 I am excited to announce that Élevage Bar inside the Epicurean Hotel is now offering Happy Hour seven days a week from 4 p.m. to 7 p.m.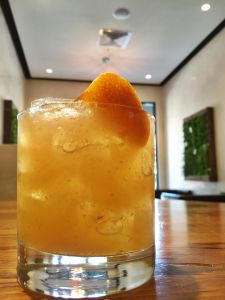 Guests can belly up to the bar and enjoy handcrafted appetizers (Chef Chad's Choice), select cocktails and featured wines by the glass, each for only $5.  Choice beers will also be offered for $3.
Isn't it time you elevated your Happy Hour expectations?
What makes this happy hour unique from your usual spots, is the menu will change every week to feature something new, giving you the chance to explore fresh, and always changing, creations.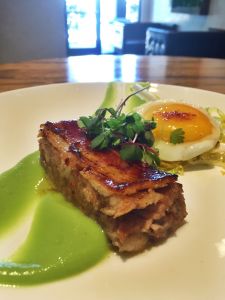 This week I visited Élevage to test out happy hour and hung out with Roger, the bar's biggest celebrity. He crafted up a few cocktails on this week's menu for me to try, and whoa, they were amazing. Leave it to Roger to shake and stir something tasty up for you!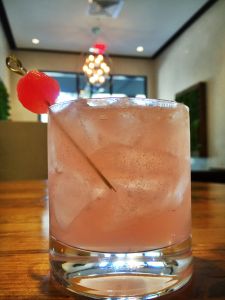 This week's menu features:
Watermelon Pisco Sour- the Seasonal Cocktail,
A Barrel of Peaches,
Epic Bacon & Eggs: Maple pork shoulder, fava bean puree and frisee,
Risotto "du jour": Short Rib Risotto, with sage and black pepper
Mild Mushroom and Octopus Escovitch with plantain puree and saffron and curry vinaigrette.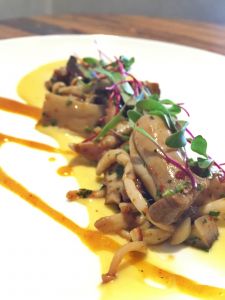 But remember, to keep it fresh and exciting, the pictures I posted are menu items from that day and these options may not be available.  Each week it changes, so when you visit it could be completely different.  Having said that, you'll always be able to count on a selection that will surely Awaken Appetites Unknown!