Epicurean Dive-In Movies Presents: The Breakfast Club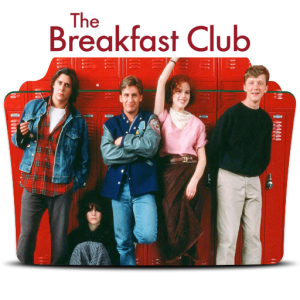 Who could forget the story of five total strangers with nothing in common – a brainiac, a beauty, a jock, a rebel and a recluse – meeting for the first time in Saturday detention? Before the day ends, they break all the rules and realize they share more common ground than they could have ever imagined.
This Saturday evening (August 13), slip into your best suit (bathing suit that is) and join friends at the ultimate dive-in movie party at the Epicurean Hotel pool. Float or find a spot around the pool deck and watch the 80s classic (and one of my personal favorites) The Breakfast Club, brought to you by Cinema Squatch & DJ Fresh Events.
From 7pm until 8:30pm, you can jam out to live music from the DJ Fresh (official DJ of the Tampa Bay Rays) and enjoy food and drink specials. Guests will even have the chance to test out their trivia skills. The fun won't end there! At 8:30pm, the complimentary movie screening of The Breakfast Club will begin and it's smooth floating and laughing all the way until the end.
Dive-in to the coolest pool in SoHo for this special event and Awaken Appetites Unknown by visiting our website for more things to do atwww.EpicureanTheatre.com.