Episode VI: Return of the VooDoo Chef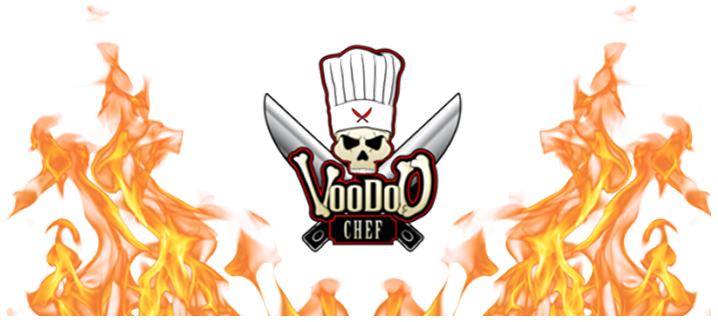 Did he cast some kind of VooDoo spell on us? Nope. He's back, and by popular demand!
Erik Young, the famous VooDoo Chef returns to the Epicurean Theatre in an attempt to rescue guests from the normal cooking classes by entertaining and, of course, cooking his VooDoo way. This Friday, October 14, from 7 to 9 p.m., join us in the Epicurean Theatre for a multi-course meal of eclectic cocktails and downright delicious food.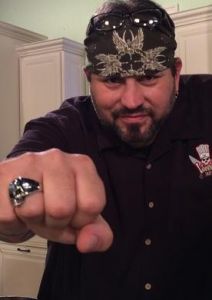 With 30 years of experience in the food-service industry, Erik has been a Culinary Educator for the past 19 years. His local tie to Tampa is that he's the driving force behind the award-winning Culinary Operations Academy at Chamberlin High School. He continues to get recognized at various levels for so many of his gracious contributions to culinary education.  He is also the owner of Let's Do Gourmet, a gourmet seasoning company — where each seasoning are is tested in the heat of the kitchens inside restaurants and are available wholesale, retail, and as a fundraising opportunity. A portion of his sales are donated to the State Restaurant Association in support of culinary education through student scholarships. It wasn't until June 2014 that Erik launched his VooDoo Chef brand of products, which feature some of the best seasonings on the planet.
Have you ever sampled one of his epic VooDoo Chef Seasonings or Sauces? Each classic seasoning features its own twist — it's no wonder it's the Official Sauce and Seasoning of Gasparilla! All of his products in the VooDoo Chef line are restaurant tested and chef approved.
As for the menu Friday, here's a taste of what you can expect:

Bloody Gaspar: VooDoo Chef Bloody Gaspar, Captain Morgan's Spiced Rum, Barbecue Rim, and Candied Bacon
Beer Cheese VooDoo Burger & Pretzels: Burger, Beer, Cheese, Pretzels!
Red Beer'd: (Yes!  It's a thing…or it is now!) Bud Light and VooDoo Chef Bloody Gaspar
Pan con Lechón: Pork Tenderloin, La Segunda Cuban Bread, VooDoo Chef Southern Goldand Wicked Hot Onion Relish
Bloody Margarita: (Is this is a little too much? …not really!) VooDoo Chef's Bloody Gaspar, Fresh Squeezed Orange and Lime Juice, Espolon Silver, Salt and Jalapeño
Churros, Chiles, and Chocolaté: VooDoo Fried Dough, Chiles, Hooched Up Hot Cocoa
Only a few tickets remain to this expected sell-out night! Snag your tickets now to one of the HOTTEST (literally) and most popular classes this month. Tickets are $70 per person and can be purchased by visiting EpicureanTheatre.com