Fall in Tampa Bay
As summer comes to an end and the oppressive heat starts to (sort of) subside, Tampaians begin to emerge from their air conditioned sanctuaries and explore the illuminated Tampa Riverwalk, eat pumpkin spice everything while strolling through Hyde Park Village and enjoy the best time of the year in Florida. We've curated a list of fall staples that will show you the best the bay has to offer.
LOVE IS CALLING Art Exhibition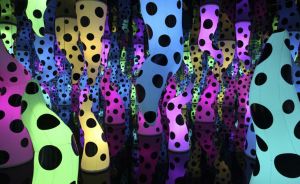 Immersive yourself in the LOVE IS CALLING exhibit by renowned artist, Yayoi Kusama. This interactive work of art is one of Kusama's Infinity Rooms on loan from the Vinik Family Foundation. The experimental work of art features mirrored walls, glow in the dark tentacle sculptures that change color and appear to be infinite. The kaleidoscope effect of the combined with the audio of the artist reciting a poem in Japanese will ensure a memorable trip to the Tampa Museum of Art. Explore this colorful masterpiece starting September 28th through February 14th.
Bayshore Boulevard
It's the best time of the year to take advantage of one of Tampa's jewels, Bayshore Boulevard. Cooler days means breezy bike rides, more enjoyable walks with the pups and sunsets you will be sure to get on your Instagram story. Roller blade, run, walk or bike the 4.5 miles of uninterrupted bay views that Bayshore offers.
Brewery Season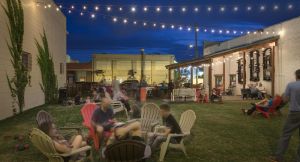 Cooler weather and craft beer just go together. Thankfully, there are over 50 craft breweries and distilleries in the Tampa Bay area to wet your whistle. No plans this weekend? Head to Coppertail Brewery Co., Angry Chair Brewing or Cigar City Brewpub right in your backyard. Enjoy the hipster aesthetics, frequent food trucks and live music Tampa Bay breweries have to offer. From monthly yoga to movies on the lawn, there is a brewery for the family scene or a night out with friends. Hop on a Brew Bus tour and try them all.
Grab your lederhosen's and celebrate Oktoberfest Tampa Style at Curtis Hixon Park October 12th – 14th. Enjoy three days of cold beer, traditional dancing, games and a German feast while enjoying the view of Tampa's skyline and the Hillsborough River. Do you consider yourself a professional Oktoberfest-er? Upgrade to a VIP ticket and enjoy no lines, complimentary refills and your own tent.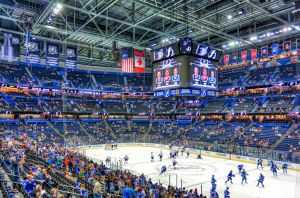 Tampa Bay Lightning
Hockey is back in the bay; cue the sigh of relief. Snag tickets, enjoy a beer and watch the Lighting dominate the NHL. This season the Tampa Bay Lighting will play 41 home games at Amalie Arena. Can't make it to all of the games? Watch from the Ford Thunder Alley in the main entrance plaza outside the arena. A projector, beer and food is available for all to enjoy.
For more ideas on things to do in Tampa, take a look at Flightnetwork's article; Sun and Fun in Tampa for 72 Hours.