Feed Your Weekend Appetite (And More) at the Epicurean April 15 through 17
Looking to Awaken Appetites Unknown? We have plenty to whet your appetite with everything we have going on at the Epicurean Hotel this weekend and beyond.
Weekend happenings at the Epicurean Hotel include: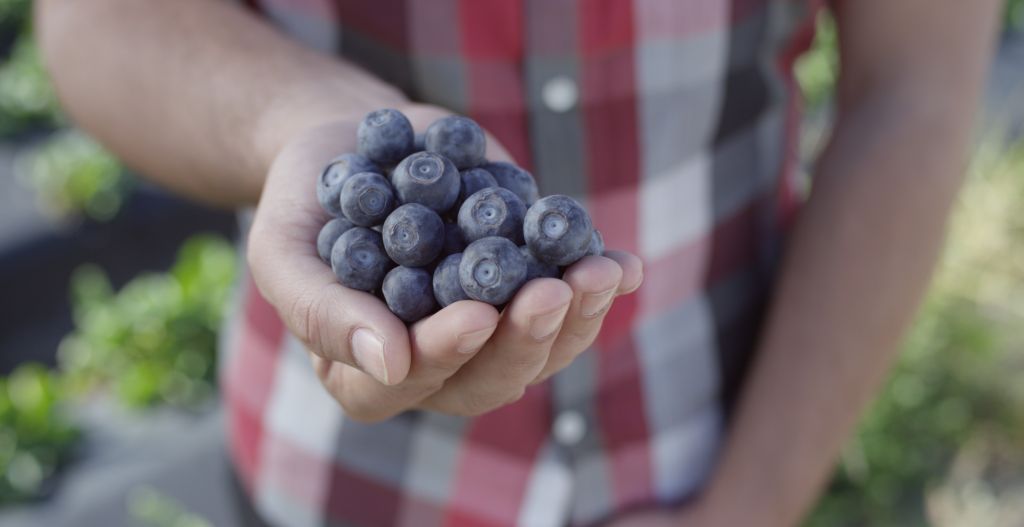 New Menus at Élevage
In honor of Florida Blueberry Month, you'll notice seasonal cocktails, appetizers, entrées and brunch items that showcase local blueberries from Wish Farms. Recipes on some of these specialty blueberry dishes and hand-crafted cocktails coming soon!
Bern's Winefest No. 19 (Now through Sunday)
This year, we are celebrating the 19th year of Bern's Winefest with an array of events through Sunday, April 17th. Indulge in of all your wildest culinary and wine fantasies with events at Bern's Steak House, Haven, Bern's Fine Wines & Spirits and the Epicurean Hotel. Attendees of Winefest can "wine down" with special rates at the Epicurean Hotel. To purchase tickets and view event details visit www.bernswinefest.com.
Spa Evangeline Specials:
The newest in skincare: The HydraFacial MD® treatment is now offered at Spa Evangeline. In as little as 30-minutes, you'll feel completely refreshed and rejuvenated. View pricing and specials here. Call Spa Evangeline for an appointment today at 813-999-8742.
Give a Gift; Get a $25 Gift Card! Between Mother's Day, Father's Day and all the spring birthdays coming up, you're probably looking for the perfect gift for everyone. But what about a gift for yourself?! During the month of April, purchase a $250 Spa Evangeline gift card and receive a $25 bonus gift card. Purchase gift cards here.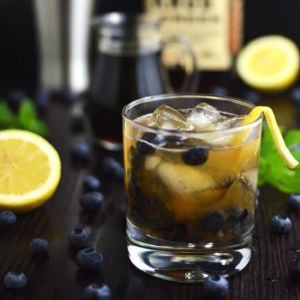 Every day from 3 p.m.–7 p.m. in Élevage Bar
Why limit happy hour to just one hour? Enjoy the happy hour that everyone in SoHo is raving about! Featuring $5 Chef Chad's choice appetizers, $5 cocktails, $5 wines by the glass, and $3 beers. Isn't it time you elevated your Happy Hour expectations? And, we'll keep it fresh and exciting by changing the menu and selections each week. Just remember; the menu may change, but the prices will stay the same. This month, check out new happy menu highlights featuring Florida blueberries from Wish Farms!
Hospitality Industry Night: Sundays at EDGE
Do you work in the hospitality industry? If so, you should be joining us every Sunday night at EDGE! Take the elevator to the top and receive 50% off beer, wine and cocktails (excluding happy hour) with proof of employment.
Derek Gores Collage Series: CASS Contemporary Art Space & Studio 
Derek Gores has joined the CASS Contemporary Art Space & Studio's permanent satellite gallery at the Epicurean Hotel. His collage art "Beauty in Chaos" is the second rotation featured in the gallery. It's a must-see gallery experience and only here for a limited time! Coming up in May, we'll feature freelance photographer, Gregory Berg. Stay tuned for more details!
Also coming up you don't want to miss…
Cupcakes & Cocktails: Beth's Blues feat. Wish Farms Local Blueberries 
Tuesday, April 19: Epicurean Theatre (7 p.m.-9 p.m.)
She's back! And this month she's joining in on the Florida Blueberry Month celebration! Join Chef Beth from Cloud 9 Confections as she teaches you how to craft up (and decorate) three blueberry cupcakes. During the class you'll decorate your own and enjoy specialty hand-crafted cocktails from the Élevage bar. Tickets are SOLD OUT, but you can join the waiting list by visiting: www.EpicureanTheatre.com.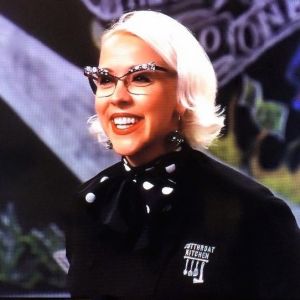 Sipin' and Supin' — Bourbon and Blueberries with Vixen of Vintage — Chef Emily Ellyn
Wednesday, April 20: Epicurean Theatre (7 p.m.-9 p.m.)
The famous Retro Rad Chef from Food Network, Emily Ellyn returns to the Epicurean Theatre for a modern remix on everyone's favorite meal — taco's! Featured ingredients? Bourbon and blueberries. That's right; guests will learn how to make a three-course meal using fresh Florida blueberries from local Wish Farms and pair with bourbon selections from the cellars of the Epicurean. Only a few tickets remain, so hurry and snag your spot! Tickets are $65 per person and can be purchased at www.EpicureanTheatre.com.
Yoga Buzz: Epicurean Hotel's Garden Terrace, 2nd Floor
Sunday, April 24 (11 a.m.-noon)
NEW at the Epicurean Hotel; Yoga Buzz! Hosted by Megan Blizard of Kodawari Studios, this yoga class is guaranteed to give you a healthy dose of Florida-sun flow moves and feel-good vibes. All levels are welcome and guests are encouraged to purchase your mat space in advance, to guarantee you have a spot. The cost is $15 for the class or $20 for the class and a glass (includes one drink ticket!). All yogis will also have discounted brunch options, special happy hour drink offerings and discounted spa treatments! Plus, one meal will be donated to Feeding Tampa Bay for every yogi in attendance. All the details can be found here: https://epicureanhotel.com/event/yoga-buzz/