Feed Your Weekend Appetite (And More) at the Epicurean August 19 through 21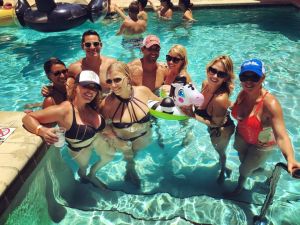 Ready to Awaken Appetites Unknownthis weekend? We have a myriad of opportunities to indulge yourself with all that we have going on at the Epicurean Hotel this weekend and beyond.
SPLASH Sunday: Corona Takeover
Sunday, August 21, (Noon–5 p.m.)
Sunday funday returns! This weekend Corona takes over SPLASH Sunday and you can sip on an ice cold brew or cocktail of your choice with a twist (AKA an inflatable lime slice!) Sound refreshing? Join us on SPLASH Sunday for our usual poolside food, drinks, craft cocktails, whimsical food-themed pool floats and oversized games!  As a bonus, arrive between noon and 1 p.m. to receive one complimentary Michelada featuring Modelo Especial from Corona. Admission is $15 and you must be over 21 to attend. Sign up for Epicurean's Newsletter and receive promo codes for complimentary admission! For more information visit epicureanhotel.com/events.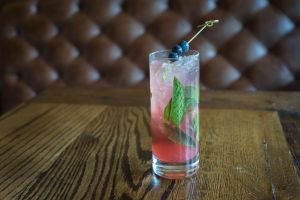 Happy Hour:
Every day from 3–7 pm in Élevage Bar
Stop in at the Élevage Bar and enjoy four of the happiest hours in SoHo any day of the week! Featuring $3 beers, $5 cocktails, $5 wines by the glass, and $5 appetizers. We keep the experience fresh and exciting by weekly curating the menu and selections, at Chef Chad Johnson's culinary discretion. Just remember: though the menu may change, but the prices will stay the same. Isn't it time you elevated your Happy Hour expectations?
Spa Evangeline Specials
You have less than two weeks left to sign up for Spa Evangeline's exceptional summer special: purchase a six-month Spa Epic Membership and receive the seventh month complimentary! Membership includes a monthly spa service, 20% off the full spa menu, and access to someexclusive hotel guest amenities! Sign up before August 31 to begin your seven months of rejuvenation.
Transform your skin as we transition out of summer with the ultimate complexion reviver, HydraFacial MD®. Choose between three different HydraFacial MD® series and save up to $161 on a 60-minute service! Check out all the spa specials here.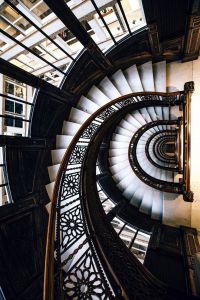 Gregory Berg: CASS Contemporary Art Space & Studio
Ongoing daily in the Epicurean Library Lounge
Experience the latest gallery to join the CASS Contemporary Art Space & Studio's permanent satellite gallery at the Epicurean Hotel. Gregory's show titled "Because of You," features feet dangling over skyscrapers, mysterious innards of subway tunnels, bright lights and dazzling colors, ruins of century-old theaters and abandoned psychiatric wards. It's a must-see, must-experience gallery! Gregory's signed prints are also available for purchase at the front desk. There are only a few more weeks to experience Gregory's art, before our next satellite gallery makes its debut in September.
NEW: Guests staying at the hotel will receive 10% off their first art purchase, and 15% off with the purchase of two or more.
More upcoming events you won't want to miss…
Epic Chef Showdown Semi-Final: Rooster & The Till vs. Pearl in the Grove
Monday, August 22, (6:30 to 8:30 pm)
For the second consecutive year the gloves come off for the most epic culinary showdown in Tampa history! Rooster & The Till faces off against Pearl in the Grove for the Semi-Final competition benefiting Feeding Tampa Bay. This showdown is already sold out, but join us in the library lounge for a live stream of all the action inside the theatre! Come early to take advantage of Happy Hour apps and drinks from the Élevage Bar!
SommDay School™ Two Day Workshop
Monday, August 22, and Tuesday, August 23, (10 a.m.-5 p.m.)
Join Master Sommelier Tim Gaiser for a two-day professional wine tasting and service workshop for Sommeliers and enthusiasts. Workshop attendees will receive an introduction of Master Sommelier Deductive Tasting Method and learn all the correct terminology. 18 spots remain! Hurry, and book your spot today by visiting Napa Valley Wine Academy.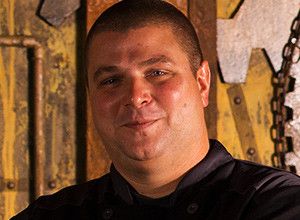 The Mill: Chef Ted Dorsey
Wednesday, August 24, (7-9 p.m.)
Dig into a delectable three-course meal from one of the area's finest chefs, Ted Dorsey, and taste first-hand his contribution to making Tampa Bay a foodie destination. The three-course meal features Mexi Cali Poke, Grilled Pork Chop and Duck Egg Bourbon Maple Zabayon, paired with hand-crafted cocktails from the Élevage bar. Tickets are $75 per person and can be purchased at www.EpicureanTheatre.com.