Feed Your Weekend Appetite (And More) at the Epicurean December 30th through January 1st
Are you ready to Awaken Appetites Unknown this weekend? We have plenty to whet your appetite with everything we have going on at the Epicurean Hotel this weekend and beyond.
Up for a cruise around town? Wheel on over to Hyde Park Village on our custom cruisers and find the perfect New Year's Eve attire.
That's right, thanks to Hyde Park Village, we've expanded our fleet of custom cruisers of ultra-cool Electra bikes! Then, make those New Year's Eve resolutions official at the Fresh Market, Jan. 1 from 10 am-3pm.
New Year's Party in Tampa
Celebrate the end of 2016 in style at Epicurean! Enjoy Élevage brunch on New Year's Eve or New Year's Day or dinner on New Year's Eve. Join us for a fabulous party with champagne, craft cocktails and a viewing of the ball drop at both Élevage bar and EDGE Social Drinkery!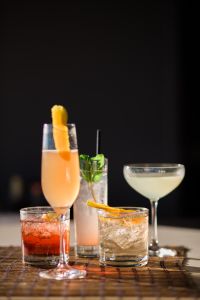 New Cocktails at EDGE
Handcrafted cocktail combinations include freshly-squeezed juices, teas and all kinds of fixings. Toast the new year with the Tutto Italiano, which features an Italian Negroni, Malfy Gin, Campari, and Cocchi sweet vermouth. Or mix it up with the Rickey Bobby, which features a Gin Rickey with tea– Ford's Gin, TeBella White Coconut Dolce Tea and topped with fresh lemon and club soda. Check out the full cocktail menu here.
Happy Hour: Everyday from 3–7 pm: Élevage Bar
Stop in at the Élevage Bar, and enjoy four of the happiest hours in SoHo any day of the week! Featuring $3 beers, $5 cocktails, $5 wines by the glass, and $5 appetizers. We keep the experience fresh and exciting by weekly curating the menu and selections at Chef Chad Johnson's culinary discretion. Just remember: the menu may change, but the prices will stay the same. Isn't it time you elevated your Happy Hour expectations for the new year?
Spa Evangeline Presents ELEMIS
Spa Evangeline is thrilled to introduce ELEMIS skincare line, a luxury skincare and spa brand that delivers clinically trialed therapies and products for face and body. The experience is exceptional, the results are real. Stay tuned for ELEMIS specials in January.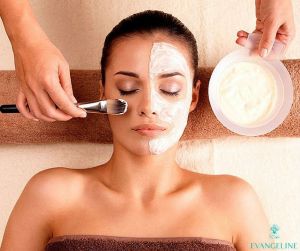 Last Chance: Heavenly Holiday Meltdown (Valid Monday-Friday, Dec. 1-30)
This month at Spa Evangeline, enjoy a Spiced Mistletoe Manicure & Pedicure for $99, a Meltdown Relaxing 60-minute Massage for $99, a 30-minute Velvet HydraFacial for $99, or a S'mores Indulgence Body Treatment for $185. View more spa specials here.
Max Kauffman: CASS Contemporary Art Space & Studio
Ongoing daily in the Epicurean Library Lounge
Our fourth featured artist, Max Kauffman, brings his eclectic art to the Epicurean Hotel's Library Lounge gallery. His show titled "When The Current Dictates" is inspired by anthropology, architecture and the magic of nature — evoking the everyday struggles of humanity. Stop by our lobby to purchase Max's work for the art lover in your life this holiday season! Visit http://www.kauffmanartistry.com.
More upcoming events you won't want to miss …
VooDoo Chef Experience IIIX
Friday, January 13 (7-9 pm)
Kick off the Gasparilla season VooDoo Style! The VooDoo Chef returns and works his magic to create some of his favorite party food in preparation of the biggest and best party in the nation … Gasparilla! From Southwestern (not-so-cinnamon) BBQ Breakfast Rolls to Espresso Rubbed Belly – you don't want to miss a chance to take part in this fantastic feast. Tickets are $65 per person and can be purchased at EpicureanTheatre.com.