Feed Your Weekend Appetite (And More) at the Epicurean December 31 through January 3
Looking to Awaken Appetites Unknown? We have plenty to whet your appetite with everything we have going on at the Epicurean Hotel this weekend and beyond.
New Year's Eve Dinner at Élevage: Thursday, Dec. 31, (5:30 p.m.-11 p.m.)
Ring in the new year with a fabulous dinner in Élevage. Sophisticated classics with a special twist. After dinner, enjoy our SoHo location and keep the party going with toasting to the new year at the Epicurean's rooftop bar, EDGE.
New Year's Day Brunch at Élevage: Friday, Jan. 1 (9 a.m.-3 p.m.)
Rough night? Cure those hangover blues with the best brunch in town! How does Élevage sound for your first meal of 2016? Yes please! Brioche French Toast? Yes please! Check out the full menu here.
Although EDGE is unable to accept reservations, we strongly encourage you to make your dining reservations for Élevage here, or by calling 813-999-8726.
Weekly happenings at the Epicurean Hotel include: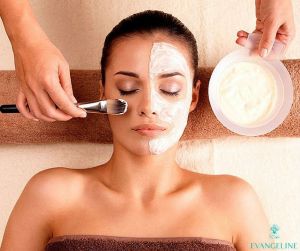 Time Management Therapy, 30-Minute Express Services: Mondays through Thursdays in Spa Evangeline
We get it; you're busy. That doesn't mean you can't make time to relax! Sometimes 30-minutes is all you need to feel rejuvenated and ready to conquer the busy week ahead!  To top it off, these 30-minute pampering sessions include a complimentary glass of champagne, wine, or Maker's Mark. (Done & done!) Choose from the Sparkling Moscato Manicure ($30), Pinot Grigio Pedicure ($45), Food for the Sole ($65), Sauvignon Blanc Scalp Massage (15-min $30), Bourbon Back Soother ($30) and the Maker's Mark Target Massage ($65). New spa special alert: The FarmHouse Fresh Introductory Facial; a 30-minute facial for only $50! *menu & prices could vary seasonally.
Bonus: Spa Cuisine is now available! Enjoy Élevage's offerings in the comfort of the spa's relaxation room. For more information, visit the Spa Evangeline website or call 813-999-8742.
Happy Hour: Everyday from 3 p.m. to 7 p.m. in Élevage Bar
Enjoy the happy hour that everyone is raving about! Featuring $5 Chef Chad's choice appetizers, $5 cocktails, $5 wines by the glass, and $3 beers. Isn't it time you elevated your Happy Hour expectations? And, we'll keep it fresh and exciting by changing the menu and selections each week. Just remember; the menu may change, but the prices will stay the same.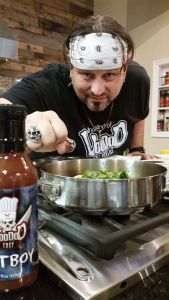 Coming up you don't want to miss…
VooDoo Chef Experience: Gasparilla "Party" Fest 
Wednesday, January 13 (7 p.m.-9 p.m.)
Tampa's Gasparilla Pirate Invasion dates back to 1904. Rich in tradition, this legendary event has become part of Tampa's culture. VooDoo Chef Sauce and Seasoning became the newest part of the Gasparilla tradition when they were named Gasparilla Pirate Fest's Official Sauce and Seasoning. Unfortunately, this event is SOLD OUT, but you can click here to join the waiting list.