Feed Your Weekend Appetite (And More) at the Epicurean February 4 through 7
Looking to Awaken Appetites Unknown? We have plenty to whet your appetite with everything we have going on at the Epicurean Hotel this weekend and beyond.
Weekly happenings at the Epicurean Hotel include: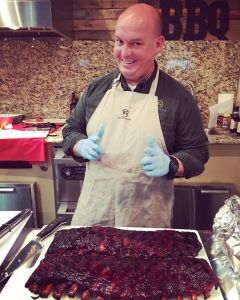 Thursday, February 4, (7 p.m. –9 p.m.) Ribs! Ribs! Ribs! With Just Grillin in the Epicurean Theatre
From novice chefs to BBQ enthusiasts (and even professionals) "Ribs, Ribs, Ribs!" class with Doug Driscoll, owner and pit master of Tampa's Just Grilling will be a class you don't want to miss! He'll teach you how to wow guests with cooking ribs two ways. Low and slow, on the Big Green Egg and the home-style method straight from the oven. This event is sold out, but you can join the waiting list here: www.EpicureanTheatre.com.
Specials at Spa Evangeline
Make 2016 the year of rest and relaxation! Bring a friend to Spa Evangeline Monday-Thursday and you'll receive 30% off your treatment the same day.
"Turn Back the Hands of Time" with a 120-minute package for $195. We've already turned back our clocks one hour, why not turn the clock back on time itself with our most decadent anti-aging facial and finish off with their signature manicure that will leave your hands and nails ready for any upcoming party?
For a limited time, Spa Evangeline guests can get a full set of silk lash extensions for only $99 (a $250 value) on Tuesdays and Thursdays. 
Looking for other Spa Evangeline specials? Discover the "Ultimate Time Management Therapy" with 30-minute spa sessions and max pampering. Guests also will enjoy a complimentary glass of champagne, wine or Makers Mark. View these Spa Evangeline Specials here.
Happy Hour: Every day from 3 p.m. – 7 p.m. in Élevage Bar
Enjoy the happy hour that everyone is raving about! Featuring $5 Chef Chad's choice appetizers, $5 cocktails, $5 wines by the glass, and $3 beers. Isn't it time you elevated your Happy Hour expectations? And, we'll keep it fresh and exciting by changing the menu and selections each week. Just remember; the menu may change, but the prices will stay the same. #InstantHappiness
Hospitality Industry Night: Sundays at EDGE
If you work in the hospitality industry … why aren't you joining us every Sunday night at EDGE? Take the elevator to the top and receive 50% off beer, wine, and cocktails (excluding happy hour) with proof of employment.
Also coming up you don't want to miss…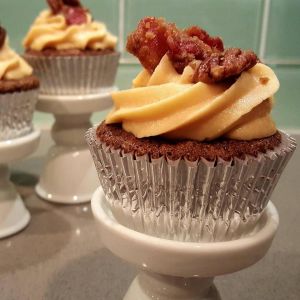 Cupcakes & Cocktails: Cupcake Love: Wednesday, February 10, (7 p.m. – 9 p.m.) in the Epicurean Theatre
Love is in the air! Join Chef Beth from Cloud 9 Confections for her monthly Cupcakes & Cocktails class. She'll teach you to make three delicious treats for your sweets which will be artfully paired with lovely libations. Then you'll try your hand at decorating six cupcakes to take home to your favorite Valentine. This event is sold out, but you can join the waiting list here: www.EpicureanTheatre.com.
Tipsy Candle Company: Making Wine Bottle Candles: Friday, February 12, (7 p.m. – 9 p.m.) in the Epicurean Theatre
Looking for a fun (and different) way to spend Valentine's Weekend? How about candle making? This is a craft as old as civilization itself, yet after so many millennia and technological advances, we still love the light, warmth, and beauty of a lit candle. So romantic!Join the candle makers of Tipsy Candle Company and make your very own soy candle to share with your friends or family for Valentine's Day. Tickets are $60 and can be purchased online:  www.EpicureanTheatre.com