Feed Your Weekend Appetite (And More) at the Epicurean January 14 through January 17
Looking to Awaken Appetites Unknown? We have plenty to whet your appetite with everything we have going on at the Epicurean Hotel this weekend and beyond.
Weekly happenings at the Epicurean Hotel include: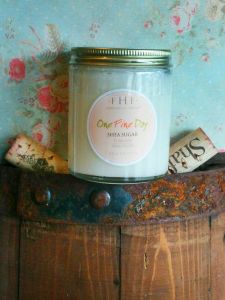 January Specials in Spa Evangeline 
Make 2016 the year of rest and relaxation! Bring a friend to Spa Evangeline Monday-Thursday and you'll receive 30% off your treatment the same day. 
"Turn Back the Hands of Time" with a 120-minute package for $195. We've already turned back our clocks one hour, why not turn the clock back on time itself with our most decadent anti-aging facial and finish off with their signature manicure that will leave your hands and nails ready for any upcoming party?
Enjoy the Grape Body Affair Body Treatment Introductory Special offered for 20% off in the month of January! ($185 for 60-minutes and $185 for 90-minutes)
This month's FarmHouse Fresh Seasonal Specials include: The FarmHouse Fresh Seasonal Body Treatment: The Bourbon Cowgirl, a 60-minute facial for only $115 or $185 for 90-minutes and the FarmHouse Fresh Seasonal Hand & Foot Treatment with Orchard Custard, $55 for a pedicure and $40 for a manicure.
For more Seasonal Specials visit www.spaevangeline.com.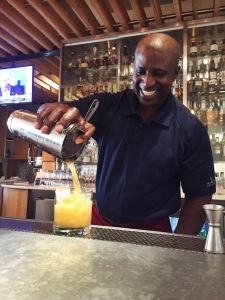 Happy Hour: Everyday from 3 p.m. to 7 p.m. inÉlevage Bar
Enjoy the happy hour that everyone is raving about! Featuring $5 Chef Chad's choice appetizers, $5 cocktails, $5 wines by the glass, and $3 beers. Isn't it time you elevated your Happy Hour expectations? And, we'll keep it fresh and exciting by changing the menu and selections each week. Just remember; the menu may change, but the prices will stay the same.
Coming up you don't want to miss…
Cupcakes & Cocktails: Beth's Pirate Fest
Wednesday, January 20 (7 p.m.-9 p.m.)
You don't want to miss this month's pirate-themed cupcake class! Chef Beth is back with a Dark Chocolate Rum Cupcake topped with salted-caramel butter-cream icing and a bacon crumble that will make any pirate hoist his flag and surrender all his gold! If you missed my blog earlier this week, be sure to check out Five reasons you don't want to miss Cupcakes & Cocktails and don't delay in purchasing your tickets. Tickets are $50 per person. They can be purchased atwww.EpicureanTheatre.com and are sure to sell out fast! Miss it, and you may have to walk ye plank!