Feed Your Weekend Appetite (And More) at the Epicurean July 15 through 17
Looking to Awaken Appetites Unknown? We have plenty to whet your appetite with everything we have going on at the Epicurean Hotel this holiday weekend and beyond.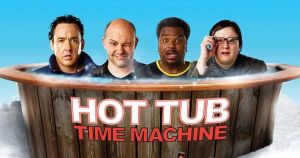 Epicurean Dive-In Movie: Hot Tub Time Machine
Saturday, July 16, (7 to 10 p.m.)
Dive-In the coolest pool in SoHo and enjoy a complimentary movie screening of Hot Tub Time Machine. From 7:00 to 8:30 p.m. enjoy live music, food, drinks and trivia. The movie screening kicks off at 8:30 p.m. Swimwear is encouraged!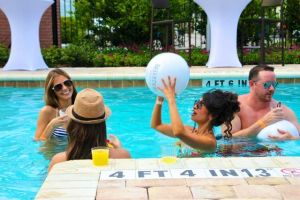 SPLASH Sundays at the Epicurean Hotel Pool
Sunday, July 17, (Noon–5 p.m.)
SoHo's hottest pool party is back for the third year in a row! Join us for SPLASH Sundays at the Epicurean Hotel every Sunday this summer for poolside food, drinks, craft cocktails, whimsical food-themed pool floats and oversized games! Admission is $15 and you must be over 21 to attend. For more information visit epicureanhotel.com/events.
Every day from 3–7 p.m. in Élevage Bar
Why limit happy hour to just one hour? Enjoy the happy hour that everyone in SoHo is raving about! Featuring $5 Chef Chad's choice appetizers, $5 cocktails, $5 wines by the glass, and $3 beers. Isn't it time you elevated your Happy Hour expectations? And, we'll keep it fresh and exciting by changing the menu and selections each week. Just remember; the menu may change, but the prices will stay the same.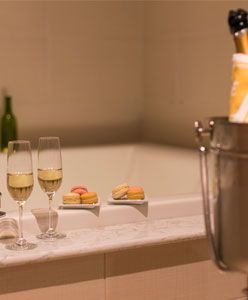 Spa Evangeline Specials
Sign up for Spa Evangeline's 6-month Spa Epic Membership before August 31st and receive the 7th month complimentary!
Transform your skin this summer with the ultimate complexion reviver, HydraFacial MD®. Choose between three different HydraFacial MD® series and save up to $161 on a 60-minute service! Check out all the spa specials here.
Gregory Berg: CASS Contemporary Art Space & Studio
Experience the newest gallery to join the CASS Contemporary Art Space & Studio's permanent satellite gallery at the Epicurean Hotel. Gregory's show titled "Because of You," features feet dangling over skyscrapers, mysterious innards of subway tunnels, bright lights and dazzling colors, ruins of century-old theaters and abandoned psychiatric wards. It's a must-see, must-experience gallery! Gregory's signed prints are also available for purchase at the front desk. There are only a few more weeks to experience Gregory's art, before our next satellite gallery makes its debut.
Also coming up you don't want to miss…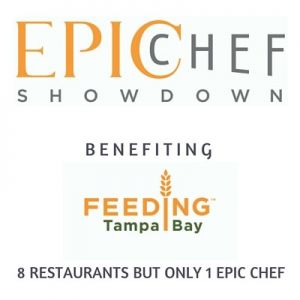 Epic Chef Showdown: BT vs. Parkshore Grill
Monday, July 18, (6:30 to 8:30 p.m.)
For the second consecutive year the gloves will come off for the most epic showdown in history! BT faces off against Parkshore Grill for the first round of competition benefiting Feeding America Tampa Bay. This showdown is already sold out, but join us in the library lounge for a live stream of all the action inside the theatre!