Feed Your Weekend Appetite (And More) at the Epicurean June 24 through 26
Looking to Awaken Appetites Unknown? We have plenty to whet your appetite with everything we have going on at the Epicurean Hotel this weekend and beyond.
Weekend happenings at the Epicurean Hotel include:
Tampa Bay Restaurant Week Featuring Élevage Restaurant
Now through Sunday, June 26
For the 9th consecutive year, Creative Loafing is partnering with Tampa Bay area restaurants to bring readers an exclusive, local dining experience. For a limited time, Élevage will be offering multiple-course prix fixe menus for only $45 per person! Just ask for the Restaurant Week Menu. 
It's the last weekend to indulge, view the menu and make a reservation here.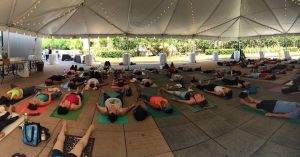 Yoga with a Twist, Epicurean Hotel's Garden Terrace 
Sunday, June 26, 11 a.m. – Noon 
It's the perfect pairing: Yoga and wine! Take a class and enjoy a glass every last Sunday of the month! All yogi levels are welcome to join for a feel-good, Florida-sun flow class. We recommend your purchase your mat space in advance, to guarantee your spot (although remaining spaces can be purchased with cash day-of). Cost is $15 per class, $20 for class and a glass (includes one drink ticket). For more information visit www.EpicureanTheatre.com.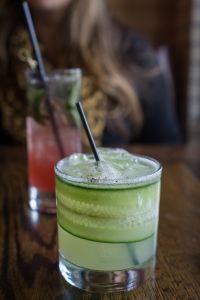 Every day from 3–7 p.m. in Élevage Bar
Why limit happy hour to just one hour? Enjoy the happy hour that everyone in SoHo is raving about! Featuring $5 Chef Chad's choice appetizers, $5 cocktails, $5 wines by the glass, and $3 beers. Isn't it time you elevated your Happy Hour expectations? And, we'll keep it fresh and exciting by changing the menu and selections each week. Just remember; the menu may change, but the prices will stay the same.
Spa Evangeline Spa Specials
Transform your skin this summer with the ultimate complexion reviver, Hydrafacial. Pick between three different Hydrafacial series and save up to $161 on a 60-minute service. Check out all the spa specials here.
Hospitality Industry Night: Sundays at EDGE
Do you work in the hospitality industry? If so, you should be joining us every Sunday night at EDGE! Take the elevator to the top and receive 50% off beer, wine and cocktails (excluding happy hour) with proof of employment.
Gregory Berg: CASS Contemporary Art Space & Studio
Experience the newest gallery to join the CASS Contemporary Art Space & Studio's permanent satellite gallery at the Epicurean Hotel. Gregory's show titled "Because of You," features feet dangling over skyscrapers, mysterious innards of subway tunnels, bright lights and dazzling colors, ruins of century-old theaters and abandoned psychiatric wards. It's a must-see, must-experience gallery! Gregory's signed prints are also available for purchase at the front desk.
Also coming up you don't want to miss…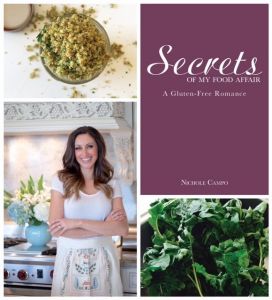 Gluten-Free Extravaganza with Nichole Campo & Jordann Windschauer!
Wednesday, June 29, 7:30–9:30 p.m. 
Can going gluten-free also excite your senses when it comes to food? Sure it can! With the growing outcry from those who suffer from Celiac's Disease or are simply looking to follow the Paleo lifestyle, foodies are looking for ways their food can meet their dietary restrictions, but still excite their senses. These two ladies will give you all the knowledge you need to know about this very tricky niche of cuisine, while guests enjoy a delicious three-course dinner. Tickets are $65 per person and can be purchased on www.EpicureanTheatre.com.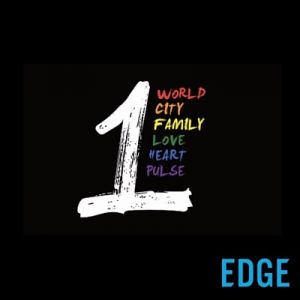 EDGE: Dine Out for Orlando United
Thursday, June 30, (7–10 p.m.)
Led by the Florida Restaurant and Lodging Association in partnership with VISIT FLORIDA, "Dine Out for Orlando United," will be a day for Florida restaurants, their employees and guests to make a difference in the lives of those affected by the tragedy. 50% of ALL generated proceeds from 7 to 10 pm at EDGE will be donated to OneOrlando Fund, which is designed to provide a way to respond to the needs of the local community, now and in the time to come! Enjoy entertainment by DJ Fresh as Tampa Beats One Pulses for Orlando. For more information click here.
Bruichladdich Distillery Tasting Event, Epicurean Theatre
Friday, July 1, (7–9 p.m.)
Michelle Fedor, Bruichladdich's US National Ambassador, will be taking you on a journey through the world of Islay scotches, which are some of the highest rated and most sought after scotches in the world! Tickets are $65 per person and can be purchased on www.EpicureanTheatre.com.