Feed Your Weekend Appetite (And More) at the Epicurean March 3-5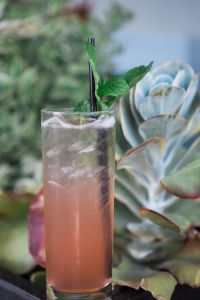 Are you ready to Awaken Appetites Unknown this weekend and beyond? 
We're giving you the insider's scoop for upcoming events at Epicurean Hotel and things to do in Tampa this weekend and beyond.
BASK: CASS Contemporary Art Space & Studio
Ongoing daily in the Epicurean Library Lounge
Our fifth featured artist, BASK, brings his richly textural works that imbue his "ant-iconic" and sometimes satirical worldview, with an undercurrent of dark emotion. You may have seen his art displayed along the streets of Hyde Park Village. Now you also have the chance stop by our lobby for a limited time to see his masterpieces. Looking for the perfect gift for the art lover in your life?  BASK's work is also available for purchase. For a sneak peek at the collection, view it here.
New Cocktails at EDGE Social Drinkery
Enjoy the cooler evening air all weekend long at Epicurean Hotel's rooftop bar and social drinkery that's unlike any other in Tampa. Kick back, relax and sip on the newest nine, must-try, hand-crafted cocktails and artisanal spirits on the EDGE of your expectations. Stay tuned for more details on EDGE's new vibe including lighting, menus and more!
Happy Hour: Everyday from 3–7 pm: Élevage Bar
Stop in at the Élevage Bar, and enjoy four of the happiest hours in South Tampa any day of the week! Featuring $3 beers, $5 cocktails, $5 wines by the glass, and $5 appetizers. We keep the experience fresh and exciting by weekly curating the menu and selections at Chef Chad Johnson's culinary discretion. Just remember: the menu may change, but the prices will stay the same. Isn't it time you elevated your Tampa Happy Hour expectations?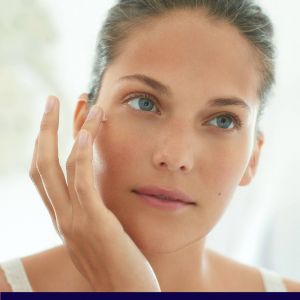 Spa Evangeline: ELEMIS Launch Party
Save the date and RSVP to be one of our complimentary VIPs! Join us and discover the world of ELEMIS on Thursday, March 9, from 3-6 p.m. Guests will enjoy learning about ELEMIS products, bubbles and bites, complimentary mini facials, special package pricing, door prizes and more! Registration is required, so call Spa Evangeline today at 813-999-8742.
More upcoming events you won't want to miss …
Calligraphy Uncorked
Thursday, March 9, (7-9 p.m.)
The Epicurean Theatre is excited to welcome back Janee' Scarle of Old City Calligraphy for an Introduction to Modern Calligraphy for beginners. She'll provide a starter kit with all the tools you need to get started, and we'll provide two complimentary glasses of wine. Unfortunately, this class is currently sold out, but stay tuned as we will be adding more in the near future.
Cakebread Cellars Wine Dinner
Wednesday, March 15, (6:30-9 p.m.)
Guests will enjoy a special 5-course dinner from Chefs Chad Johnson and Jonathan Atanacioinside the Grand Cru Ballroom paired with five fabulous Cakebread Cellar wines. From crispy hog snapper to truffle & Madeira poached pheasant … and more! You don't want to miss this once-in-a-lifetime dinner. Tickets are $150 per person and can be purchased here.