Feed Your Weekend Appetite (And More) at the Epicurean May 18 – 21
Are you ready to Awaken Appetites Unknown this weekend and beyond? We're giving you the insider's scoop for upcoming events at Epicurean Hotel and things to do in Tampa to whet your palette and your appetite.
Thursday, May 18, (7 to 9 p.m.)
MasterChef Season 7 Winner: Shaun O'Neale
He's cooked for culinary masters; now let him cook for you! Help us welcome the Season 7 winner of MasterChef, Shaun O'Neale to the Epicurean Theatre for a night of incredible flavors and stunning plates. He'll teach you how to bring bold cuisine into your own kitchen with three of his original recipes and wine pairings: Hamachi Crudo, Lobster Ravioli, and Bourbon Braised Short Ribs. Unfortunately this class is already sold out, but you can join the waitlist here.
Saturday, May 20, (11 a.m. to 1 p.m.)
Cupcakes & Cocktails: Brunch Edition
Join Chef Beth with Cloud 9 Confections for a special brunch edition of her famous Cupcakes & Cocktails class. Learn how to make three decadent cupcakes: French Toast, It's Bananas, and Make Mine a Mimosa, all paired with a specialty brunch cocktail. Unfortunately this class is already sold out, but you can join the waitlist here.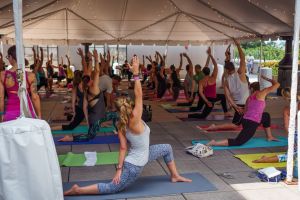 Sunday, May 21, (10-11 a.m.)
Yoga With a Twist
Take a class and enjoy a glass at our feel-good, Florida-sun flow yoga class geared towards all levels. Hosted by Megan Blizard, aka Yogi Bliz, of Kodawari Studios and the Epicurean Hotel. Each guest will enjoy an hour of yoga and a complimentary beverage. Reservations are not required, but due to popularity, are highly recommended. Stay for brunch and enjoy 10% off discounted drinks at Élevage. Class is $15, or $20 for class & a glass. Reserve your mat space in advance here.
May Spa Specials at Spa Evangeline (May 1-31)
Escape for the Day: Guests will enjoy a 60-minute Swedish massage, 30-minute HydraFacial, Bubbletini manicure & pedicure for $330.
All About Her: Guests will indulge in a 60-minute Swedish massage followed by a 50-minute pro-collagen facial. You'll not only look younger, but you'll feel younger for $200.
Check out all May spa specials here on our website.
20% service charge added at checkout, call Spa Evangeline for reservations (813) 999-8742.
EDGE Mural by Artist Dalek
Have you seen our newest art on EDGE yet? We unveiled a custom mural by the artist Dalek during the 20th anniversary of Bern's Winefest. If you enjoy Dalek's mural at EDGE, head over to see Colors|Lines|Layers, his newest art collection exhibit at CASS Contemporary. For those wanting an insider's look into all the action, be sure to visit the CASS website to see an awesome video of the mural and what went into creating it.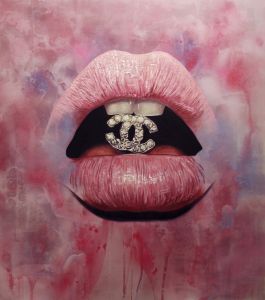 Newest CASS Art Exhibition: Chris Valle
Epicurean Rotating Satellite Gallery, ongoing daily
You can't miss the eye-catching Chanel, Louis Vuitton, and epic skull art inside the Epicurean's library lounge gallery. Guests are in awe over our sixth featured artist Chris Valle, who's known for exploring how the influence of pop culture and media leave doubts in the viewer's reality. His work is brilliant, you can see more of his collection by visiting CASS Contemporary Art Space & Studio.
Spunky Cocktails, Same Great Sunset at EDGE Social Drinkery
Kick back, and relax all weekend long at Epicurean Hotel's rooftop bar and social drinkery that's unlike any other in Tampa. Sip on the newest nine, must-try, hand-crafted cocktails and artisanal spirits on the EDGE of your expectations. With new handcrafted cocktails like the "senoritas & sand" and the "tutto Italiano," you'll awaken appetites unknown and possibly develop a new alter ego.
Happy Hour: Everyday from 3–7 p.m. in Élevage Bar
Stop in at the Élevage Bar, and enjoy four of the happiest hours in South Tampa any day of the week! Featuring $3 beers, $5 cocktails, $5 wines by the glass and $5 appetizers. We keep the experience fresh and exciting by weekly curating the menu and selections at Chef Chad Johnson's culinary discretion. Just remember: the menu may change, but the prices will stay the same. Isn't it time you elevated your Tampa Happy Hour expectations?
More upcoming events you won't want to miss …
Wednesday, May 24, (6-9 p.m.)
An Evening with Gluten-Free Chef, Nichole Campo & Gluten-Free Vodka, Stoli
A life-long foodie, self-taught chef, and busy mother of two. There's not much Nichole Campo can't do, even when it comes to living with celiac disease. Her story of eating gluten-free features a book filled with mouth-watering gluten free recipes. After a casual cocktail hour mixing and mingling with other gluten-free foodies, Nichole Campo will serve up a three-course menu paired with special, gluten-free Stoli cocktails.