Feed Your Weekend Appetite (And More) at the Epicurean: November 19 through November 22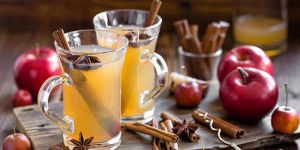 Looking to Awaken Appetites Unknown? We have plenty to whet your appetite with everything we have going on at the Epicurean Hotel this weekend and beyond.
Weekly happenings at the Epicurean Hotel include:
Holiday Cocktails, Saturday, November 21, in the Epicurean Theatre (7 p.m.–8:30 p.m.)
Make your spirits brighter with a holiday cocktail class taught by the uber-talented Picasso of cocktails, Dean Hurst. Guests will learn how to add seasonal flavors and holiday flair to almost any base spirit. You'll cover a wide range of syrups, fruits and infusions, using all seasonal holiday ingredients. How does a cocktail that tastes like candy corn or apple pie sound? Delicious! Sign up, these spots won't last for long! Tickets are $40 and can be purchased at www.EpicureanTheatre.com.
Time Management Therapy, 30-Minute Express Services, Mondays through Thursdays in Spa Evangeline
We get it; you're busy. That doesn't mean you can't make time to relax! Sometimes 30-minutes is all you need to feel rejuvenated and ready to conquer the busy week ahead!  To top it off, these 30-minute pampering sessions include a complimentary glass of champagne, wine, or Maker's Mark. (Done & done!) Choose from the Sparkling Moscato Manicure ($30), Pinot Grigio Pedicure ($45), Food for the Sole ($65), Sauvignon Blanc Scalp Massage (15-min $30), Bourbon Back Soother ($30) and the Maker's Mark Target Massage ($65). New spa special alert! The FarmHouse Fresh Introductory Facial; a 30-minute facial for only $50! *menu & prices could vary seasonally.
Bonus: Spa Evangeline has extended their hours and they are now offering In-Room Massages for hotel guests! For more information and details on each treatment, visit the Spa Evangeline website or call 813-999-8742.
Happy Hour Everyday from 3 p.m. to 7 p.m. in Élevage Bar
Enjoy the happy hour that everyone is raving about! Featuring $5 Chef Chad's choice appetizers, $5 cocktails, $5 wines by the glass, and $3 beers. Isn't it time you elevated your Happy Hour expectations? And, we'll keep it fresh and exciting by changing the menu and selections each week. Just remember; the menu may change, but the prices will stay the same.
 Holiday Toy Drive, Donations Accepted Through December 7th
Donate any new unwrapped toy to the donation box in the Epicurean Hotel Lobby and receive a $25 Spa Bonus Card to Spa Evangeline! All toys will be donated to The Spring of Tampa Bay, the only certified Domestic Violence Center in Hillsborough County. The Spring provides services spanning emergency residential shelter, legal assistance, children's programs and more. Spread the holiday cheer this year; give a toy, and receive a whole lot more in return.
Coming up you don't want to miss …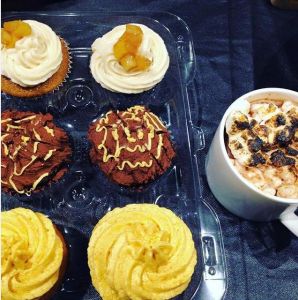 Cupcakes and Cocktails, Tuesday, November 24, in the Epicurean Theatre (7 p.m.–9 p.m.)
Who's thankful for cupcakes? What about cocktails? If you're anything like us, we'll go ahead and check both of those as a "yes" indeed! Chef Beth is back for her monthly Cupcakes and Cocktails class and this one features a cornucopia of delicious sweets, paired with equally tasty Autumn cocktails crafted by the bartenders at Élevage. Unfortunately, tickets are already sold out, but you can join the waiting list by visiting www.EpicureanTheatre.com.
Epicurean Thanksgiving, Thursday, November 26 (11 a.m.–10 p.m.)
Whether you're just visiting or home for the holidays, Tampa's only 4-Diamond, food-focused culinary resort, the Epicurean, has devised an appealing solution for the entire family.
In lieu of it's regular menu, Élevage will be featuring four regional Thanksgiving Day Dinners channeling muses from the Traditional, Cajun, Wine Country, and soulful South. Maybe it's time to rethink the massive preparation and endless hours of clean-up. Leave it to our team, and make your Thanksgiving memorable and delightful. Cost is $45 per person. Reservations are highly recommended