Feed Your Weekend Appetite (And More) at the Epicurean November 4 through 6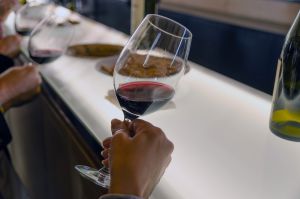 Are you ready to Awaken Appetites Unknown this weekend at one of Condé Nast Traveler's Top Hotel in Florida? We have many events you'll fall for at the Epicurean Hotel, this week, weekend and beyond.
Friday, Saturday, Sunday, Monday (8 am to 5 pm)
American Wine Studies
This rigorous four-day American Wine Studies certification course takes participants through the epic history of trials, tribulations and breakthroughs of the American wine industry, dating back to the 1600s. For tickets and more information, visit Napa Valley Wine Academy.
New Hours at EDGE
We're saying sayonara to summer hours! When you turn back your clocks this weekend, remember EDGE is now open 7 days a week. Enjoy the cooler evening air all week long at Epicurean Hotel's rooftop bar and social drinkery that's unlike any other in Tampa. Kick back, relax and sip on uniquely hand-crafted cocktails and artisanal spirits on the edge of your expectations.
Happy Hour: Every day from 3–7 pm: Élevage Bar
Stop in at the Élevage Bar and enjoy four of the happiest hours in SoHo any day of the week! Featuring $3 beers, $5 cocktails, $5 wines by the glass, and $5 appetizers. We keep the experience fresh and exciting by weekly curating the menu and selections, at Chef Chad Johnson's culinary discretion. Just remember: though the menu may change, but the prices will stay the same. Isn't it time you elevated your Happy Hour expectations?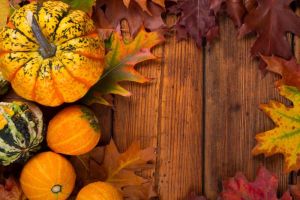 Spa Evangeline: November's Harvest of Tranquility Special
We've flipped the calendar to November, and Fall is in the air! Take a moment from planning your perfect turkey-dinner accompaniments and baste away any pre-holiday stress with this month's Spa Evangeline specials! Choose two of the following three autumnal indulgences to take advantage of our package pricing: the Quinsyberry Swedish Massage, which uses a vitamin-C enriched botanical oil that leaves your skin with soft, fragrant notes of blackcurrant, apple blossom and pear; our Tres Leches Hydration Facial that encourages healthy skin production and supplies a soothing drink for your skin; or a Muddy Pumpkin Pedicure complete with a pumpkin puree mud mask for your feet.
Save the date! Friday, Nov. 25, Spa Evangeline will have a Black Friday deal. Enjoy 25% off retail items and a special "Buy one, get one 50% off 60-minute of higher services" deal. Find the specials, pricing and other details here.
Max Kauffman: CASS Contemporary Art Space & Studio
Ongoing daily in the Epicurean Library Lounge
Our fourth featured artist, Max Kauffman, brings his eclectic art to the Epicurean Hotel's Library Lounge gallery. His show titled "When The Current Dictates" is inspired by anthropology, architecture and the magic of nature — evoking the everyday struggles of humanity. Interested in viewing or purchasing any of his work outside our gallery? Visit http://www.kauffmanartistry.com.
More upcoming events you won't want to miss …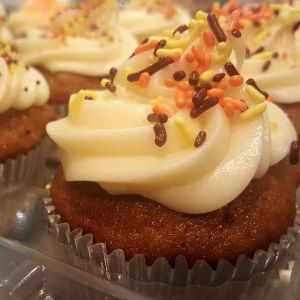 Cupcakes & Cocktails: Sweet Thanksgiving
Wednesday, November 16 (7-9 pm) 
If there's one thing we can all agree on, it's giving thanks for cupcakes! Sign up to join Chef Beth from Cloud 9 Confections for a quest on the sweetest treats. Learn to make a cornucopia of fall cupcakes while gobbling up delicious cocktails from EDGE. Hurry! Claim your spot fast. Tickets are $60 and can be purchased online here.
VooDoo Krewe: Foodies Unite II
Saturday, November 19 (7-9 pm)
This foodie event is guaranteed to take your taste buds for an adventure. Not one, not two, but three local chefs will use the flavorful VooDoo spices and seasonings to create two dishes each. Learn from First Watch Chef Shane Schaibly, East Lake Woodlands Country Club Chef Tim Kielich and the VooDoo Chef himself, Chef Erik Youngs. Tickets will go fast! Tickets are $85 per person and can be purchased here.