Feed Your Weekend Appetite (And More) at the Epicurean October 20- October 22
Yoga With A Twist: Sunday October 22nd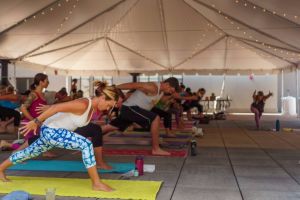 from 10:00 am – 11:00 am
Start your Sunday morning finding your zen followed by a much deserved glass of wine. Join us for Yoga With A Twist on the Garden Terrace.. Megan Blizard, better known as Yogi Blizz of Kodawari Studios, will lead the Sunday morning yoga class. All levels are welcome to take part in this relaxing group yoga session. For every yogi in attendance, Conscious Coconut will give a child a meal through Feeding Tampa Bay! The first 5 people to arrive get a free tube of Conscious Coconut oil. After the session, stay for an exclusive brunch at 10% off with discounted drinks in Élevage from 11:00 AM – 1:00 PM. Click here to secure your mat spot today!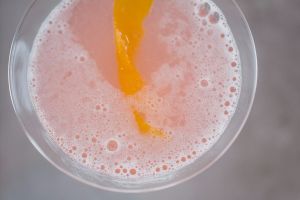 Industry Night on EDGE: Every Monday Night from 5:00 pm – 11:00 pm
Consider this a toast to those who are usually the ones pouring the toasts. Monday nights on EDGE are now dedicated to the hard-working men and women of the hospitality service industry. We know that you spend most of the weekends working; think of this as your Friday night, which you so deserve. Gather with your coworkers and fellow industry service comrades at South Tampa's only rooftop bar for the best Monday night drink specials in Tampa! Here's how it works; present proof of hospitality industry employment or a valid paystub and receive 50% off all drinks Paying half the price means you can drink double the amount, right? At least we think so. As fellow industry service workers, we know how hard you all work. Cheers to you!
Ready, Set, Veuve Clicquot: Élevage Brunch every Saturday & Sunday
Raise your glasses and standards because Veuve Clicquot yellow label is now offered at Élevage brunch every weekend! Enjoy the crème de le crème of champagnes for just $10 per glass. Let's be honest, one of the best aspects of brunch in Tampa is the booze. Not only does Élevage serve one of the most recognized champagnes in the world, they also offer bottomless mimosas, Bellini's AND Bloody Mary's for just $15. What's better than getting toasted while filling your belly with delicious brunch entrees in a breathtaking setting? We'll wait. Make a reservation today!
Epicurean Must Do's
Head up to EDGE Social Drinkery for rooftop cocktails and superior sunset views. Weekend goal = try all of the new cocktails being poured, shaken and stirred at EDGE. Or, grab a bite off the new food menu. While you're sipping on libations, stare in awe of the newly painted mural by artist Dalek at EDGE. The bold patterns and bright colors are the perfect backdrop for that evening cocktail or Instagram-worthy selfie. Check out this awesome video of all it took to create this work of art.
And while you're at it, visit the CASS Art Exhibition: Niark1 in the library lounge of Epicurean. You won't be able to miss the colorful monsters and creatures that brought this French artist to fame!  Be sure to experience Niakrk1's entire collection at CASS Contemporary Art Space & Studio.