Feed Your Weekend Appetite (And More) at the Epicurean October 28 through 30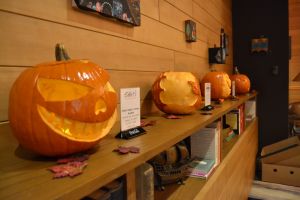 Are you ready to Awaken Appetites Unknown this weekend at one of Condé Nast Traveler's Top Hotels in Florida? We have many indulgent events begging for your participation at the Epicurean Hotel this week, weekend and beyond.
Thursday, Friday, and Saturday, October 27-29
Pumpkin Fight
Elite chefs from local Tampa Bay restaurants compete in a festive and friendly competition to benefit Feeding Tampa Bay. Stop by the Epicurean Hotel anytime from October 27 at 5pm, through October 29 at 5pm and cast your vote for your favorite carved pumpkin. A $5 minimum donation per ballot is encouraged. One voter will be selected at random to win Dinner for Two from all 13 participating restaurants.
Saturday, October 29, (8 pm – midnight)
Monster SPLASH
Tampa's most spook-tacular poolside Halloween party is back for a third year in a row! Eat, drink, and be scary until the clock strikes at midnight. Want to win a free one-night stay at the Epicurean Hotel and dinner for two at Élevage? Don your best costume and you could be crowned the "Most Original" or "Best Couple" of the night! Admission is $10 and all proceeds benefit Feeding Tampa Bay.
Happy Hour: Every day from 3–7 pm: Élevage Bar
Stop in at the Élevage Bar and enjoy four of the happiest hours in SoHo any day of the week! Featuring $3 beers, $5 cocktails, $5 wines by the glass, and $5 appetizers. We keep the experience fresh and exciting by weekly curating the menu and drink selections, at Chef Chad Johnson's culinary discretion. Just remember: though the menu may change, but the prices will stay the same. Isn't it time you elevated your Happy Hour expectations?
New Extended Hours at EDGE
We're waving summer hours goodbye! Now that the weather is cooling down, EDGE Social Drinkery will be open 7 days a week, starting at 5 pm. Enjoy the Epicurean Hotel's rooftop bar and watering hole unlike any other in Tampa. Kick back, relax and sip on uniquely hand-crafted cocktails and artisanal spirits on the edge.
Spa Evangeline: Savor the Season Special
Fall is in the air! Grab your pumpkin spiced latte and be anything but basic with this month's Spa Evangeline specials. Dive into the Caramel Pumpkin Body Melt, with caffeine-infused caramel body polish with a super charged organic pumpkin puree mask. A sweet cream body milk massage seals the deal, with 90-minutes of pure relaxation. Or try the Spiked Pumpkin on the Rocks Manicure and Pedicure, with a pumpkin puree mud mask that warms, tingles and oxygenates your skin, bringing a healthy glow. Find the specials, pricing and other details here.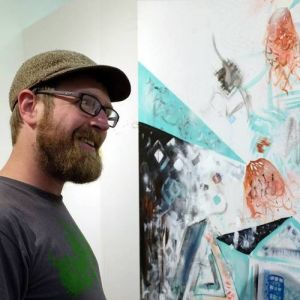 Max Kauffman: CASS Contemporary Art Space & Studio
Ongoing daily in the Epicurean Library Lounge
Our fourth featured artist, Max Kauffman, brings his eclectic art to the Epicurean Hotel's Library Lounge gallery. His show titled "When The Current Dictates" is inspired by anthropology, architecture and the magic of nature — evoking the everyday struggles of humanity. Interested in viewing or purchasing any of his work outside our gallery? Visitwww.kauffmanartistry.com.
More upcoming events you won't want to miss …
American Wine Studies
November 4 – 7, (8 am to 5 pm)
Sign up and attend the rigorous four-day American Wine Studies certification course that takes participants through the epic history of trials, tribulations and breakthroughs of the American wine industry dating back to the 1600s. For tickets and more information, visit Napa Valley Wine Academy.