Feed Your Weekend Appetite (And More) at the Epicurean October 6- October 8
Pilates & Prosecco: Saturday, October 7th, 9:30am – 10:30am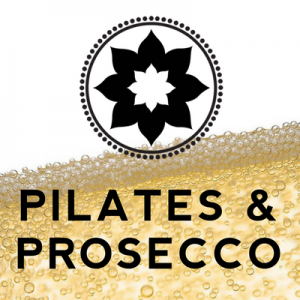 Work on your body-mind connection and reward yourself with a glass of bubbly.  We invite you to Epicurean's newest workout class series; Pilates & Prosecco!  Gather your friends this Saturday inside Epicurean's Grand Cru Ballroom for a morning of core strengthening followed by a gratifying glass of prosecco.  Classes will be taught by the "Contrology" experts from Club Pilates South Tampa, one of Epicurean's newest neighbors. There is no better way to start off the weekend than working on your core and indulging with a glass of prosecco. Purchase your tickets here.
Ready, Set, Veuve Clicquot: Élevage Brunch every Saturday & Sunday
Raise your glasses and standards because Veuve Clicquot yellow label is now offered at Élevage brunch every weekend! Enjoy the crème de le crème of champagnes for just $10  per glass. Let's be honest, one of the best aspects of brunch in Tampa is the booze. Not only does Élevage serve one of the most recognized champagnes in the world, they also offer bottomless mimosas, Bellini's AND Bloody Mary's for just $15. What's better than getting toasted while filling your belly with delicious brunch entrees in a breathtaking setting? We'll wait. Make a reservation today!
Reyka Vodka on EDGE: Monday, October 9th, 5:00pm – 11:00pm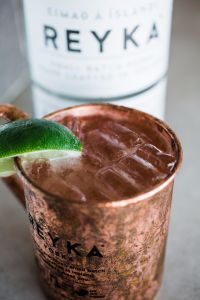 Join us for an evening with Reyka Vodka at EDGE Social Drinkery. Cool down with three featured Reyka cocktails in honor of new direct flights from Tampa to Iceland via Icelandair. What better way to celebrate than with an ice sculpture to chill drinks and Reyka giveaways? Whet your palette with these three specialty cocktails at 50% off: Icelandic Mules, Espresso Martinis and Reyka Martini. Get the scoop here.
NEW EVENT ALERT: 1st Annual WhiskEy Tampa Foxtrot, Saturday, October 14th, 12:00pm – 4:00pm
Calling all whisk(e)y lovers: Join us as we celebrate the finest whisk(e)ys from around the world all  while benefitting Operation First Response. Bern's Steak House and the Epicurean Hotel have created a one of a kind whiskey experience. Wet your whistle with samples of over 200 handcrafted whisk(e)ys and food from the best restaurants of Tampa Bay. Bites will be provided Parkshore Grill, Rooster & the Till, Locale Market, Élevage, Haven and Bern's Steak House. The event will include live music, a cigar roller and an after party at Haven for complimentary cheese and charcuterie. Want to learn more about the art of whiskey? Attend a seminar led by some of the industries experts. Learn more and purchase tickets here!
Epicurean Must Do's
Head up to EDGE Social Drinkery for rooftop cocktails and superior sunset views. Weekend goal = try all of the new cocktails being poured, shaken and stirred at EDGE. Or, grab a bite off the new food menu. While you're sipping on libations, stare in awe of the newly painted mural by artist Dalek at EDGE. The bold patterns and bright colors are the perfect backdrop for that evening cocktail or Instagram-worthy selfie. Check out this awesome video of all it took to create this work of art.
And while you're at it, visit the CASS Art Exhibition: Niark1 in the library lounge of Epicurean. You won't be able to miss the colorful monsters and creatures that brought this French artist to fame!  Be sure to experience Niakrk1's entire collection at CASS Contemporary Art Space & Studio.