Feed Your Weekend Appetite (And More) at the Epicurean: October 8 through October 12
Looking to Awaken Appetites Unknown? We have plenty to whet your appetite with everything we have going on at the Epicurean Hotel this weekend and beyond.
Weekly happenings at the Epicurean Hotel include: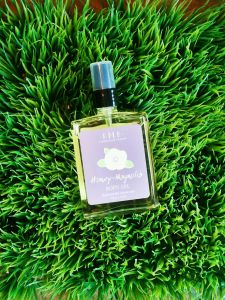 Mondays through Thursdays in Spa Evangeline
Time Management Therapy, 30-Minute Express Services
We get it; you're busy. That doesn't mean you can't make time to relax! Sometimes 30 minutes is all you need to feel rejuvenated and ready to conquer the busy week ahead!  To top it off, these 30 minute pampering sessions include a complimentary glass of champagne, wine, or Maker's Mark. (Done & done!) Choose from the Sparkling Moscato Manicure ($30), Pinot Grigio Pedicure ($45), Food for the Sole ($65), Sauvignon Blanc Scalp Massage (15-min $30), Bourbon Back Soother ($30) and the Maker's Mark Target Massage ($65). For more information and details on each treatment, visit the Spa Evangeline website or call 813-999-8742. *menu & prices could vary seasonally.
New spa special! The FarmHouse Fresh Introductory Facial, a 30-minute facial for only $50!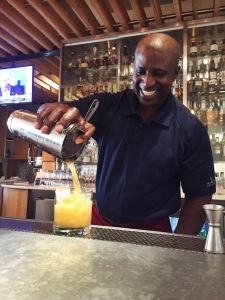 Happy Hour Everyday From 3 p.m. to 7 p.m. in Élevage Bar
Enjoy the happy hour that everyone is raving about! Featuring $5 Chef Chad's choice appetizers, $5 cocktails, $5 wines by the glass, and $3 beers. Isn't it time you elevated your Happy Hour expectations? And, we'll keep it fresh and exciting by changing the menu and selections each week. Just remember; the menu may change, but the prices will stay the same.
Half-price Wines, Every Monday at Élevage
MON-days are the new FUN-days! Enjoy dinner and your favorite wine at half-price.
All bottles under $100 are 50% off every Monday!
Coming up you don't want to miss …
Cabs and Slabs: Beef and Cabernet Tasting
Monday, October 12, in the Epicurean Theatre (7 p.m.–9 p.m.)
Gilian Handelman, Director of wine Education for Kendall-Jackson will host a special Cabs and Slabs: Beef and Cabernet Tasting. Not only will Gilian reveal the secrets of pairing reds with beef, but this class will cover all of your unanswered questions about grass-fed vs. grain-fed, different cuts, etc… This event is sold out, but be sure to visit our upcoming events calendar at: www.EpicureanTheatre.com.