Feed Your Weekend Appetite (And More) at the Epicurean September 16 through 18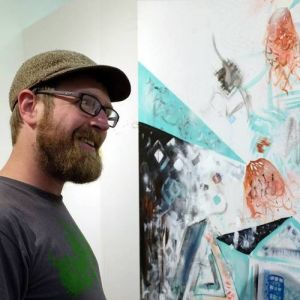 Are you ready to Awaken Appetites Unknown this weekend? We have so many opportunities to indulge yourself with all that we have going on at the Epicurean Hotel this weekend and beyond.
Friday, September 16, (6:30–8:30 p.m.)
CASS Art Opening Reception: Max Kauffman
Join us as we welcome our fourth featured artist, Max Kauffman, to the Epicurean Hotel's Library Lounge gallery. His show titled "When The Current Dictates" is inspired by anthropology, architecture and the magic of nature — evoking the everyday struggles of humanity. The opening night reception will feature a Q&A with the artist himself, Chateau Ste. Michelle's "Horse Haven" Sauvignon Blanc, beer and hors d'oeuvres. Space is limited! Tickets are $25 and the ticket price is applied to any purchase made during the event. To purchase tickets visit www.EpicureanTheatre.com.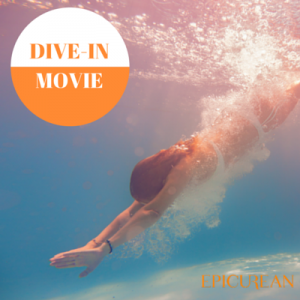 Saturday, September 17, (7–10 p.m.)
Dive-In Movie: Old School at the Epicurean Hotel Pool
We may not have Snoop Dogg or Frank the Tank on hand, but it's still a Dive-In-Movie-Palooza! Come Dive-In to the coolest pool in SoHo and enjoy a complimentary movie screening of Old School. From 7 to 8 p.m. enjoy live music, food, drinks and trivia. The movie screening kicks off at 8:30 p.m. Swimwear is encouraged, pool floats are provided, and best of all, this event is FREE!
Happy Hour:
Every day from 3–7 pm in Élevage Bar
Stop in at the Élevage Bar and enjoy four of the happiest hours in SoHo any day of the week! Featuring $3 beers, $5 cocktails, $5 wines by the glass, and $5 appetizers. We keep the experience fresh and exciting by weekly curating the menu and selections, at Chef Chad Johnson's culinary discretion. Just remember: though the menu may change, but the prices will stay the same. Isn't it time you elevated your Happy Hour expectations?
Spa Evangeline Summer Escape Specials
Have your choice between three amazing 60-minute summer spa specials for only $99. Pick from the Summer Revival Swedish Massage, Awakening Antioxidant Facial or the Bask in the Garden Manicure and Pedicure. Escape into the end of summer with more details here.
Transform your skin as we transition out of summer with the ultimate complexion reviver, HydraFacial MD®. Choose between three different HydraFacial MD® series and save up to $161 on a 60-minute service! Check out details on all our spa specials here.
More upcoming events you won't want to miss…
Italian Wine Professional Certification
Wednesday, September 21, through September 24 (8 a.m.–5 p.m.)
The Italian Wine Professional™ (IWP) is a training and certification program designed to help students of wine become comfortable with the complex world of Italian wine. Created specifically to give those who have experience with the wine industry but have not dealt much with Italian wine—and even those familiar with certain categories of Italian wine but want to broaden their scope to less familiar territory—the confidence needed to discuss, sell, and buy Italian wine. For more information visit Napa Valley Wine Academy.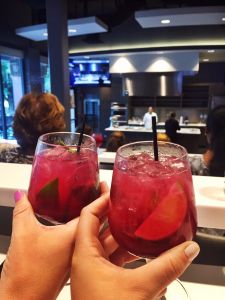 Cupcakes & Cocktails: Back to School
Friday, September 23, (7–9 p.m.)
Chef Beth is back! This class will feature a fun spin on the brown-bag lunch. Learn to make three delicious cupcakes, each paired with a cocktail that is anything but elementary. Trust us when we say that PB&J never looked this good! Don't be tardy — tickets sell out fast! Tickets are $60 per person and can be purchased at www.EpicureanTheatre.com.