Feed Your Weekend Appetite (And More) at the Epicurean September 23 through 25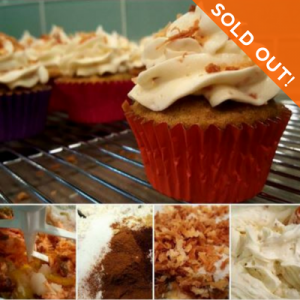 Are you ready to Awaken Appetites Unknown this weekend? We have so many indulgent events begging for your participation happening at the Epicurean Hotel, this weekend and beyond.
Friday, September 23, (7–9 pm)
Cupcakes & Cocktails: Back to School: Epicurean Theatre
Class is back in session inside the Epicurean Theatre! Chef Beth from Cloud 9 Confections dishes out new Back-to-School cupcakes and cocktails that featuring a fun spin on the brown bag lunch. We'll put participants' skills to the test with PB&J, Carrot Sticks and Pudding "Cup"cake cupcakes. Unfortunately this class is sold out, but keep your eyes on our calendar for next month's Cupcakes & Cocktails events – because tickets sell out fast!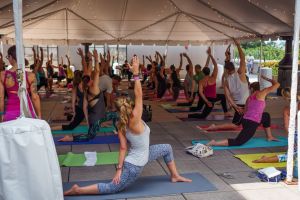 Saturday, September 24, (6–9 pm) 
Wanderlust with a Twist Pre-Party: Poolside at the Epicurean Hotel Pool
In celebration of Tampa's first Wanderlust Festival, join us at the official Wanderlust Pre-party hosted by YOGI BLIZ and Conscious Coconut. Take part in a feel-good yoga flow (open to all levels!) underscored by Wanderlust's own DJ Sol Rising. Guests will enjoy meditation, crystal healings, acroyoga, a mala bead maker, tribal painting, and special yogi featured cocktails. Ticket prices range from $10 (Yoga party only) to $25 (entire event). To purchase your tickets or find out more info click here.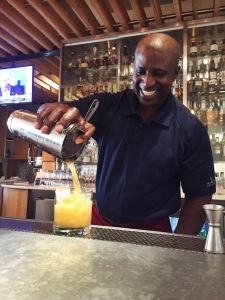 Happy Hour:
Every day from 3–7 pm: Élevage Bar
Stop in at the Élevage Bar and enjoy four of the happiest hours in SoHo any day of the week! Featuring $3 beers, $5 cocktails, $5 wines by the glass, and $5 appetizers. We keep the experience fresh and exciting by weekly curating the menu and selections, at Chef Chad Johnson's culinary discretion. Just remember: though the menu may change, but the prices will stay the same. Isn't it time you elevated your Happy Hour expectations?
Spa Evangeline: A September to Remember
During the entire month of September, Spa Evangeline has handcrafted an Endless Summer Blisspackage that includes a 90-Minute Divine Indulgence Massage, 30-Minute Hydrafacial and a Garden Manicure and Pedicure for $400. They will also be featuring the All About Evangeline package that includes a 60-Minute Swedish Massage and a 50-Minute Antioxidant Facial for only $200. Awaken fall and celebrate the end of summer with more details here.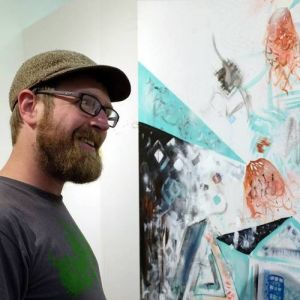 Max Kauffman: CASS Contemporary Art Space & Studio
Ongoing daily in the Epicurean Library Lounge 
Last week we welcomed our fourth featured artist, Max Kauffman, to the Epicurean Hotel's Library Lounge gallery. His show titled "When The Current Dictates" is inspired by anthropology, architecture and the magic of nature — evoking the everyday struggles of humanity. Interested in viewing or purchasing any of his workoutside our gallery? Visitwww.kauffmanartistry.com.
More upcoming events you won't want to miss …
Armani's: Grand Hyatt Tampa Bay
Friday, September 30, (7–9pm) 
Known for its authentic Northern Italian cuisine, the newly designed Armani's restaurant features a fresh, sophisticated style and excellent food. Join us for a night of exquisite dining inside the Epicurean Theatre with local icon Chef Robert Maggi Jr, Chef de Cuisine as he prepares Fried Octopus, Swordfish Scaloppini and Flourless Almond Pear Cake. Tickets are $75 per person and can be purchased here.